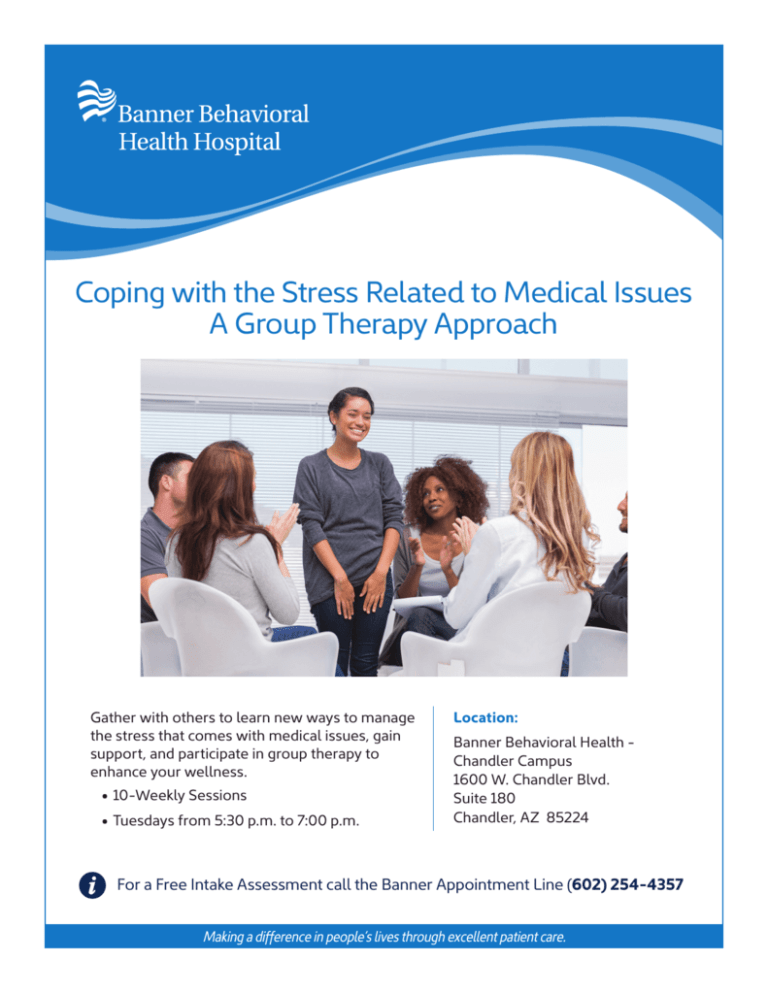 Coping with the Stress Related to Medical Issues
A Group Therapy Approach
Gather with others to learn new ways to manage
the stress that comes with medical issues, gain
support, and participate in group therapy to
enhance your wellness.
• 10-Weekly Sessions
• Tuesdays from 5:30 p.m. to 7:00 p.m.
Location:
Banner Behavioral Health Chandler Campus
1600 W. Chandler Blvd.
Suite 180
Chandler, AZ 85224
For a Free Intake Assessment call the Banner Appointment Line (602) 254-4357
Making a difference in people's lives through excellent patient care.