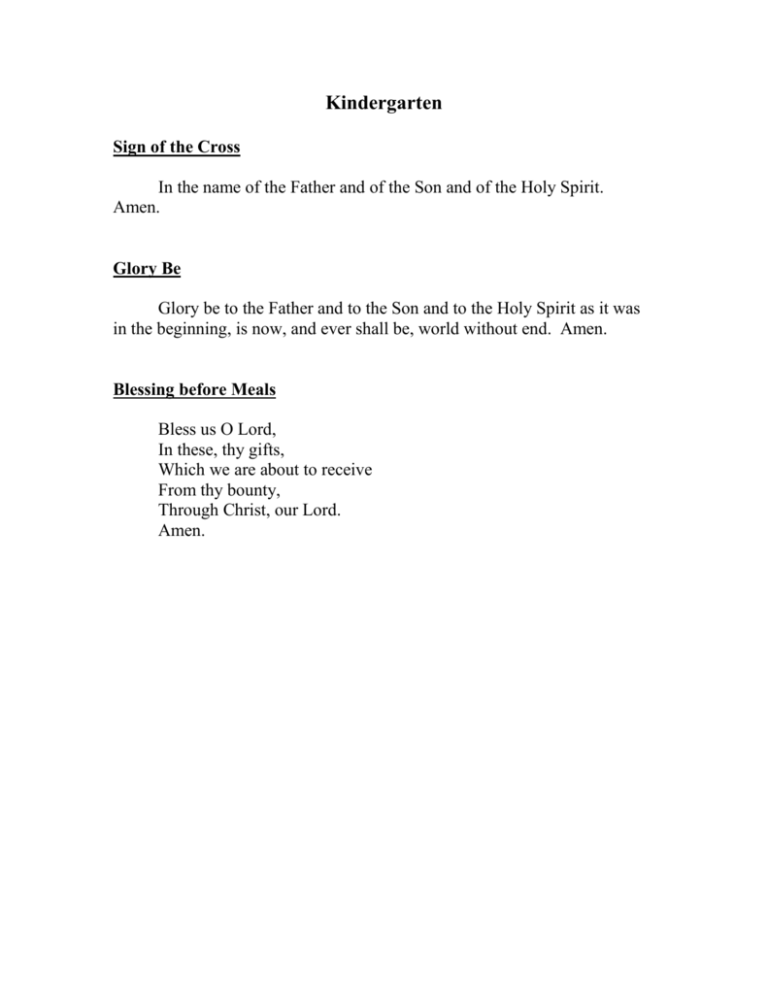 Kindergarten
Sign of the Cross
In the name of the Father and of the Son and of the Holy Spirit.
Amen.
Glory Be
Glory be to the Father and to the Son and to the Holy Spirit as it was
in the beginning, is now, and ever shall be, world without end. Amen.
Blessing before Meals
Bless us O Lord,
In these, thy gifts,
Which we are about to receive
From thy bounty,
Through Christ, our Lord.
Amen.