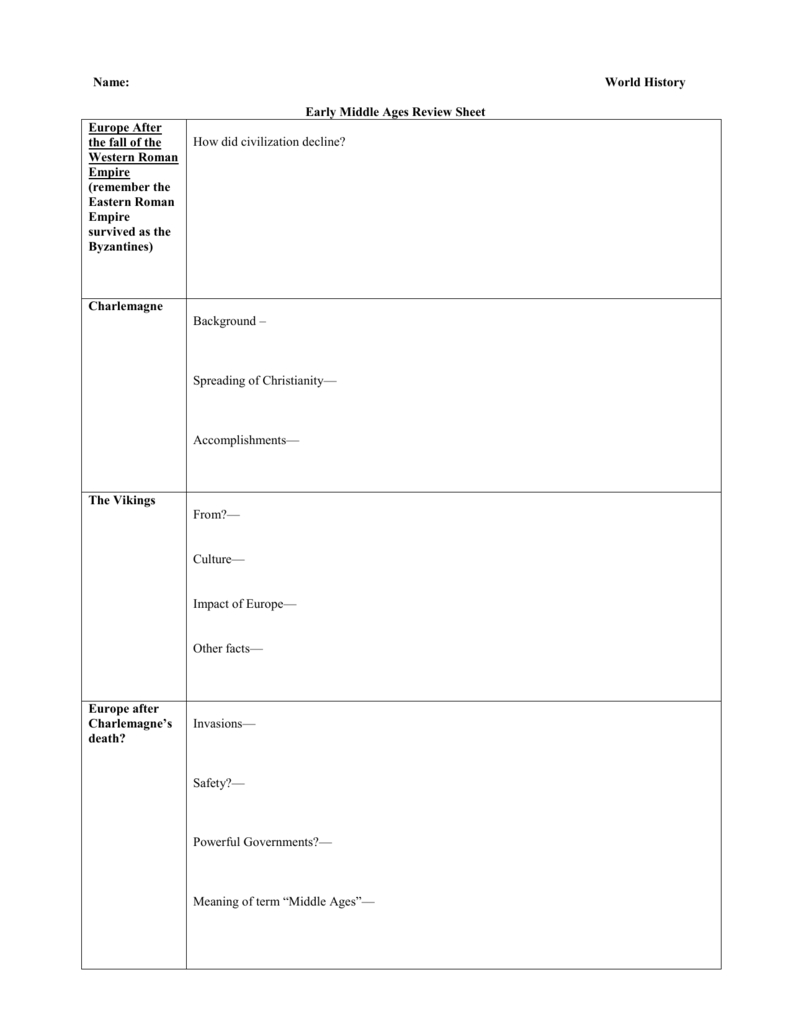 Name:
World History
Early Middle Ages Review Sheet
Europe After
the fall of the
Western Roman
Empire
(remember the
Eastern Roman
Empire
survived as the
Byzantines)
How did civilization decline?
Charlemagne
Background –
Spreading of Christianity—
Accomplishments—
The Vikings
From?—
Culture—
Impact of Europe—
Other facts—
Europe after
Charlemagne's
death?
Invasions—
Safety?—
Powerful Governments?—
Meaning of term "Middle Ages"—
The
government of
feudalism
Fiefs—
Exchange of fiefs?—
Kings—
Lords—
Vassals (what does the term mean?)—
Knights—
Serfs/Peasants—
Castles—
The economic
system of
manorialism
Where were all goods produced?
What did every manor need?
Why did system come about?
The life of a serf
or peasant
Difference between serf and peasant?
Details about the life of a serf or peasant?
The life of a
knight
Training?
Chivalry?
Armor?
Tournaments?