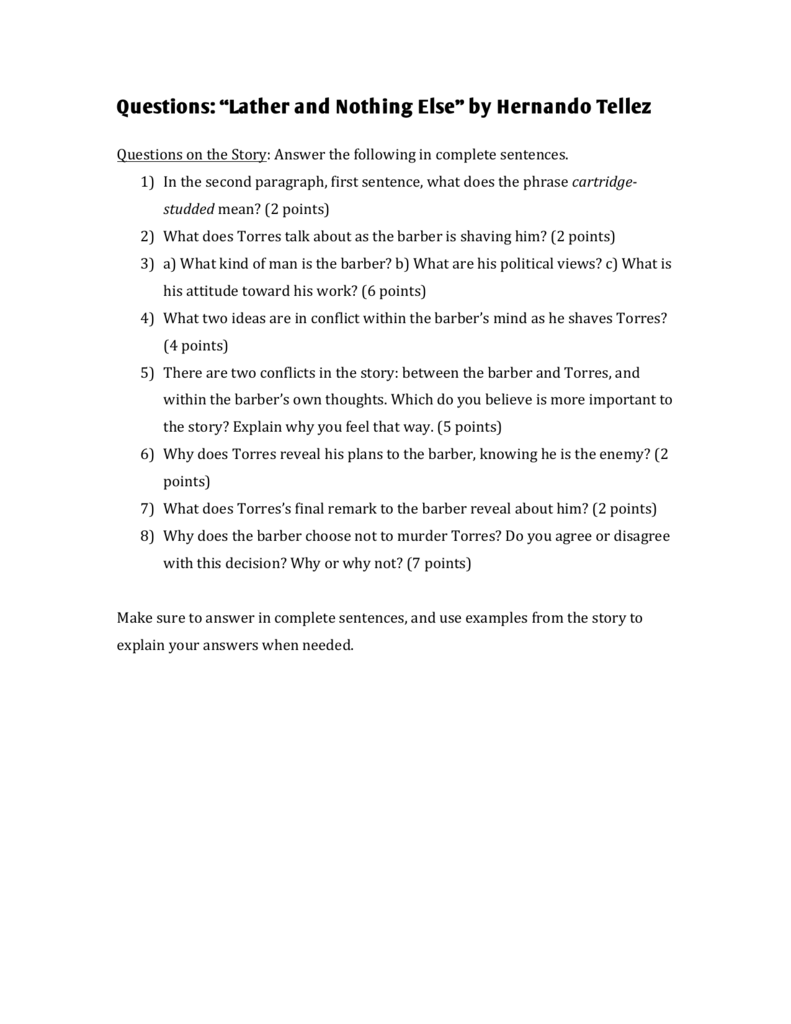 Questions: "Lather and Nothing Else" by Hernando Tellez
Questions on the Story: Answer the following in complete sentences. 1) In the second paragraph, first sentence, what does the phrase cartridge-­‐
studded mean? (2 points) 2) What does Torres talk about as the barber is shaving him? (2 points) 3) a) What kind of man is the barber? b) What are his political views? c) What is his attitude toward his work? (6 points) 4) What two ideas are in conflict within the barber's mind as he shaves Torres? (4 points) 5) There are two conflicts in the story: between the barber and Torres, and within the barber's own thoughts. Which do you believe is more important to the story? Explain why you feel that way. (5 points) 6) Why does Torres reveal his plans to the barber, knowing he is the enemy? (2 points) 7) What does Torres's final remark to the barber reveal about him? (2 points) 8) Why does the barber choose not to murder Torres? Do you agree or disagree with this decision? Why or why not? (7 points) Make sure to answer in complete sentences, and use examples from the story to explain your answers when needed.