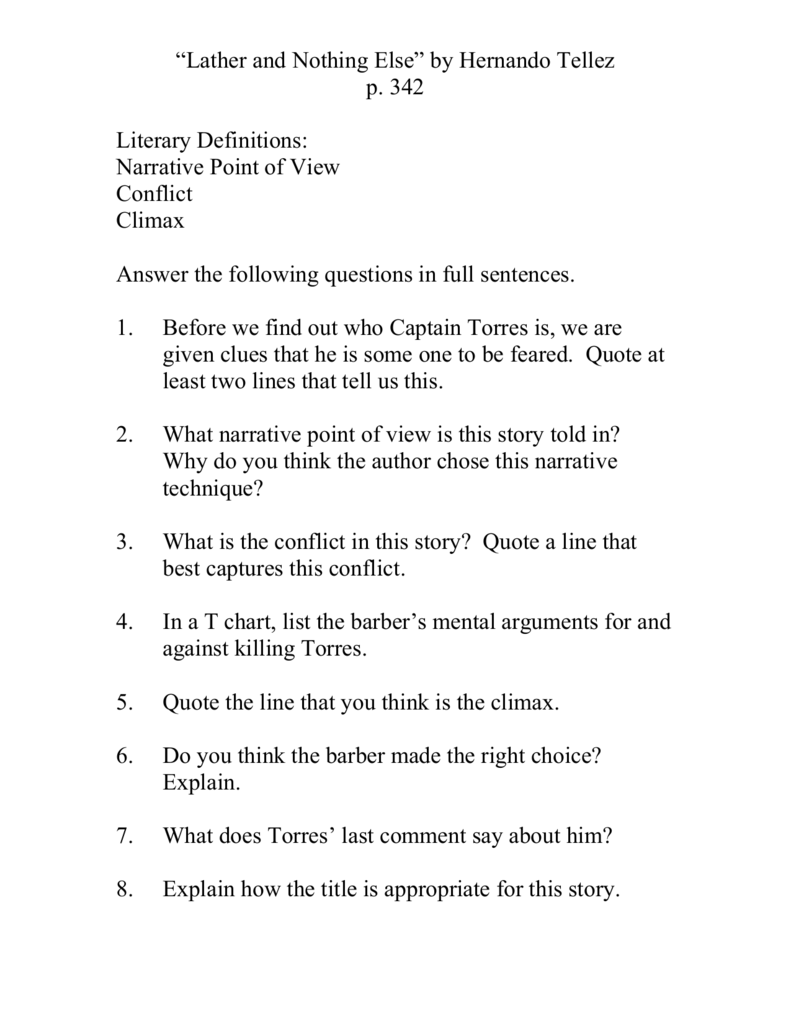 "Lather and Nothing Else" by Hernando Tellez
p. 342
Literary Definitions:
Narrative Point of View
Conflict
Climax
Answer the following questions in full sentences.
1.
Before we find out who Captain Torres is, we are
given clues that he is some one to be feared. Quote at
least two lines that tell us this.
2.
What narrative point of view is this story told in?
Why do you think the author chose this narrative
technique?
3.
What is the conflict in this story? Quote a line that
best captures this conflict.
4.
In a T chart, list the barber's mental arguments for and
against killing Torres.
5.
Quote the line that you think is the climax.
6.
Do you think the barber made the right choice?
Explain.
7.
What does Torres' last comment say about him?
8.
Explain how the title is appropriate for this story.