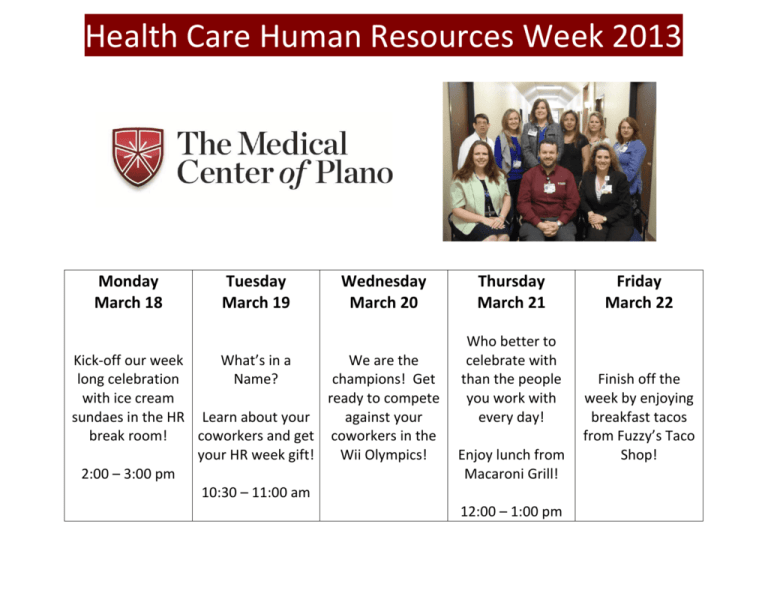 Health Care Human Resources Week 2013
Monday
March 18
Tuesday
March 19
Wednesday
March 20
Kick-off our week
What's in a
We are the
long celebration
Name?
champions! Get
with ice cream
ready to compete
sundaes in the HR Learn about your
against your
break room!
coworkers and get coworkers in the
your HR week gift!
Wii Olympics!
2:00 – 3:00 pm
10:30 – 11:00 am
Thursday
March 21
Who better to
celebrate with
than the people
you work with
every day!
Enjoy lunch from
Macaroni Grill!
12:00 – 1:00 pm
Friday
March 22
Finish off the
week by enjoying
breakfast tacos
from Fuzzy's Taco
Shop!