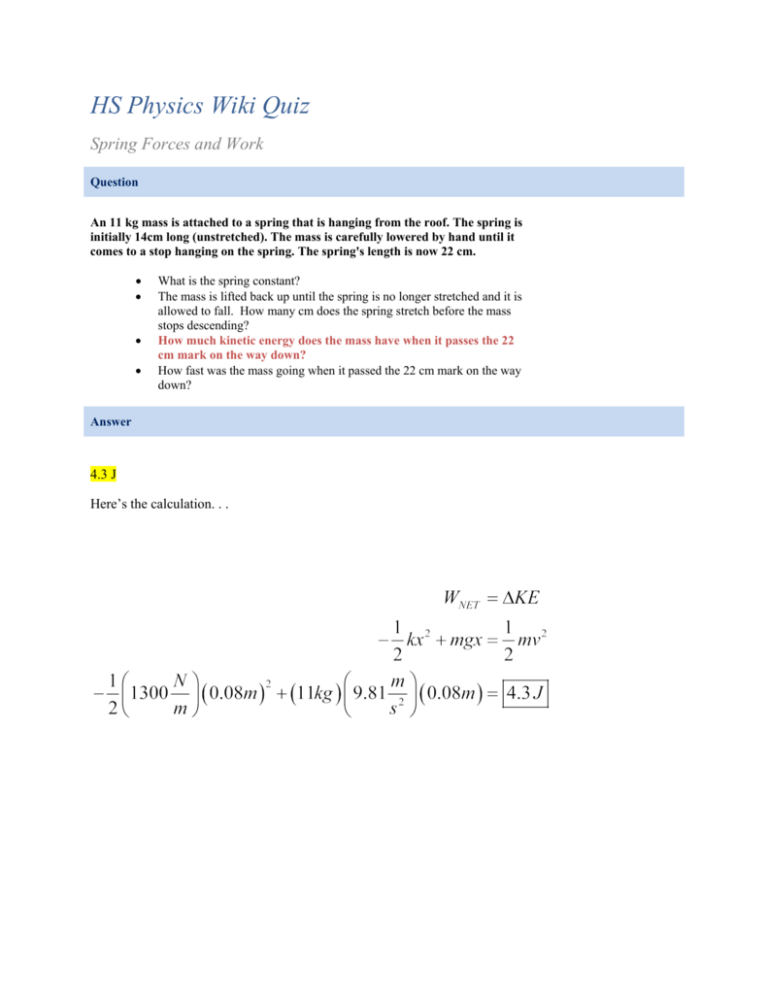 HS Physics Wiki Quiz
Spring Forces and Work
Question
An 11 kg mass is attached to a spring that is hanging from the roof. The spring is
initially 14cm long (unstretched). The mass is carefully lowered by hand until it
comes to a stop hanging on the spring. The spring's length is now 22 cm.
•
•
•
•
What is the spring constant?
The mass is lifted back up until the spring is no longer stretched and it is
allowed to fall. How many cm does the spring stretch before the mass
stops descending?
How much kinetic energy does the mass have when it passes the 22
cm mark on the way down?
How fast was the mass going when it passed the 22 cm mark on the way
down?
Answer
4.3 J
Here's the calculation. . .