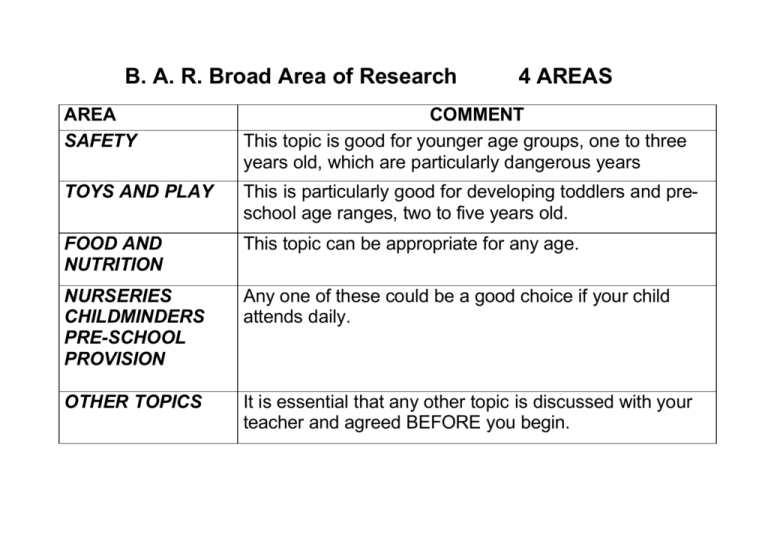 B. A. R. Broad Area of Research
4 AREAS
AREA
SAFETY
COMMENT
This topic is good for younger age groups, one to three
years old, which are particularly dangerous years
TOYS AND PLAY
This is particularly good for developing toddlers and preschool age ranges, two to five years old.
FOOD AND
NUTRITION
This topic can be appropriate for any age.
NURSERIES
CHILDMINDERS
PRE-SCHOOL
PROVISION
Any one of these could be a good choice if your child
attends daily.
OTHER TOPICS
It is essential that any other topic is discussed with your
teacher and agreed BEFORE you begin.