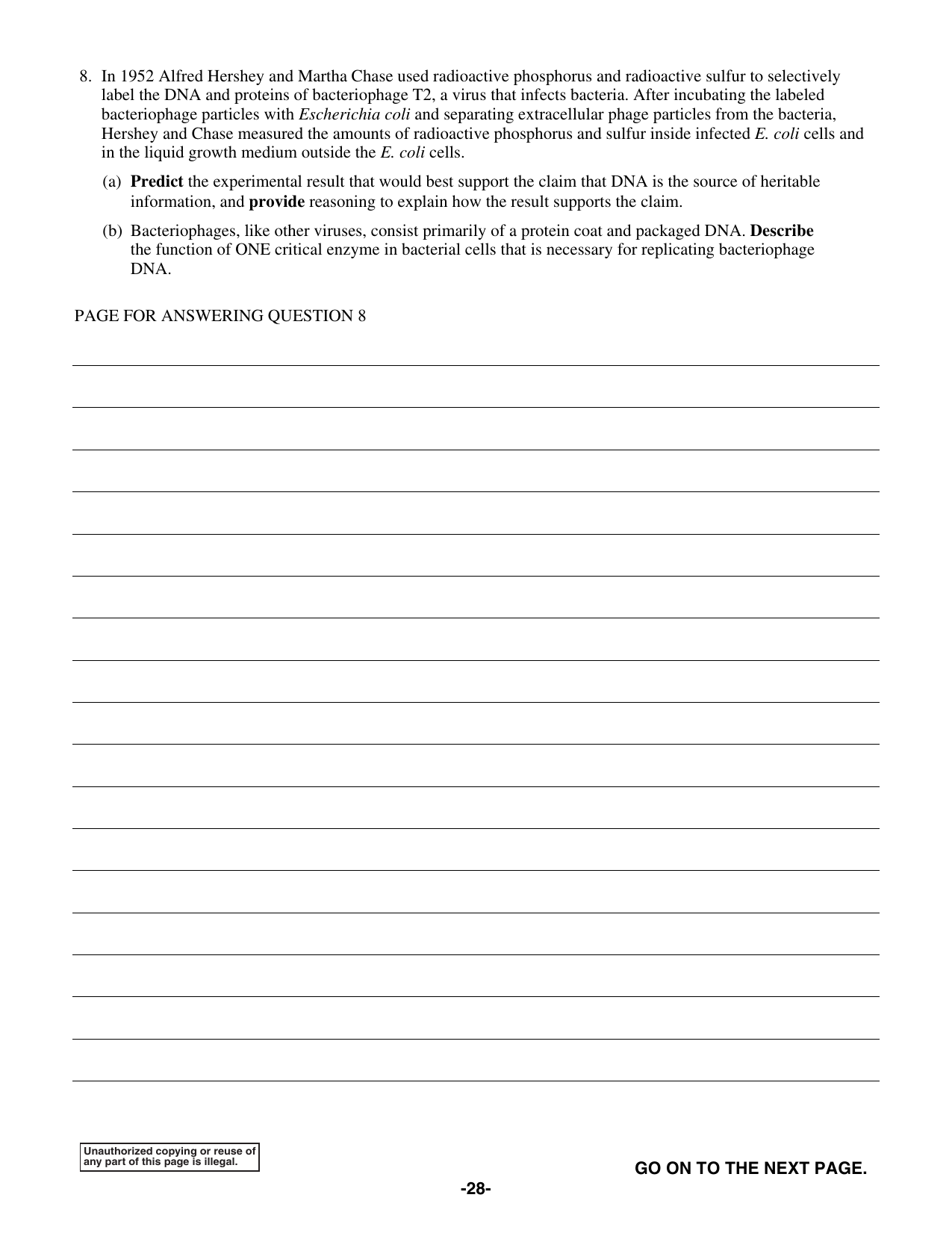 8. In 1952 Alfred Hershey and Martha Chase used radioactive phosphorus and radioactive sulfur to selectively label the DNA and proteins of bacteriophage T2, a virus that infects bacteria. After incubating the labeled bacteriophage particles with Escherichia coli and separating extracellular phage particles from the bacteria,
Hershey and Chase measured the amounts of radioactive phosphorus and sulfur inside infected E. coli cells and in the liquid growth medium outside the E. coli cells.
(a) Predict the experimental result that would best support the claim that DNA is the source of heritable information, and provide reasoning to explain how the result supports the claim.
(b) Bacteriophages, like other viruses, consist primarily of a protein coat and packaged DNA. Describe the function of ONE critical enzyme in bacterial cells that is necessary for replicating bacteriophage
DNA.
PAGE FOR ANSWERING QUESTION 8
Unauthorized copying or reuse of any part of this page is illegal.
GO ON TO THE NEXT PAGE.
-28-