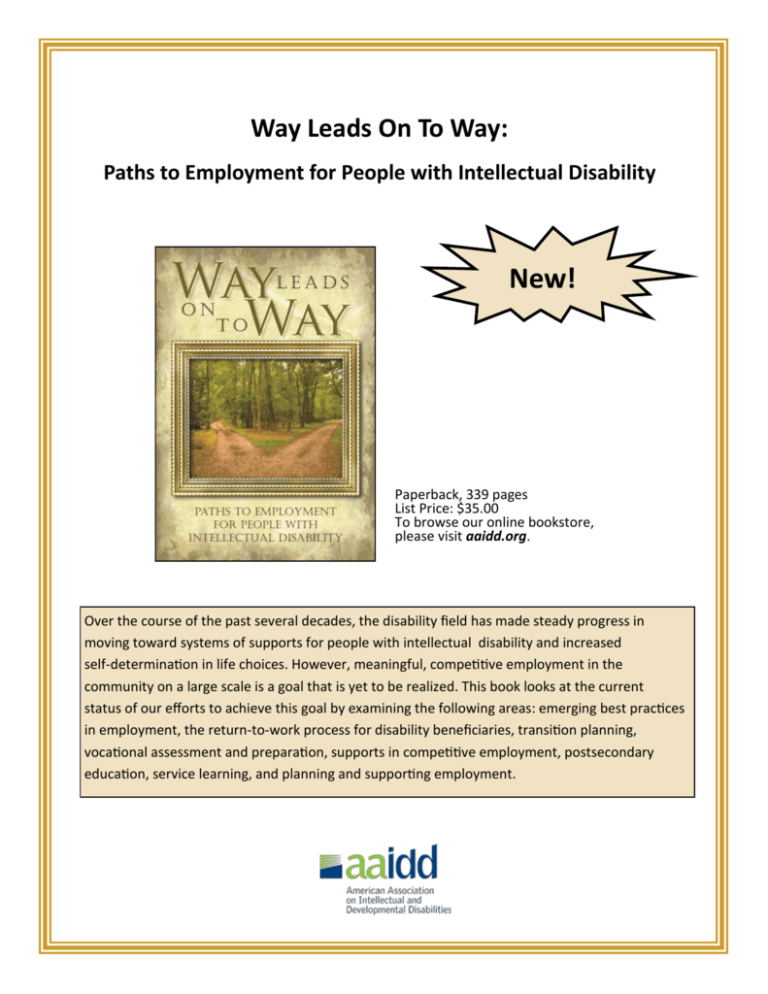 Way Leads On To Way:
Paths to Employment for People with Intellectual Disability
New!
Paperback, 339 pages
List Price: $35.00
To browse our online bookstore,
please visit aaidd.org.
Over the course of the past several decades, the disability field has made steady progress in
moving toward systems of supports for people with intellectual disability and increased
self-determination in life choices. However, meaningful, competitive employment in the
community on a large scale is a goal that is yet to be realized. This book looks at the current
status of our efforts to achieve this goal by examining the following areas: emerging best practices
in employment, the return-to-work process for disability beneficiaries, transition planning,
vocational assessment and preparation, supports in competitive employment, postsecondary
education, service learning, and planning and supporting employment.