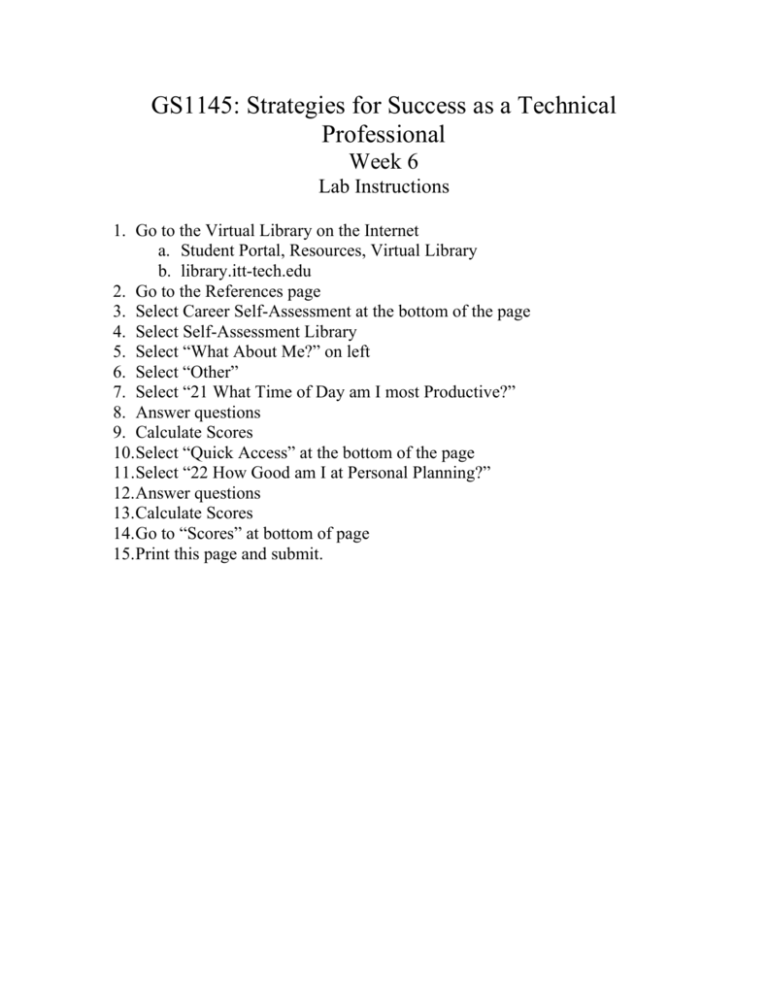 GS1145: Strategies for Success as a Technical
Professional
Week 6
Lab Instructions
1. Go to the Virtual Library on the Internet
a. Student Portal, Resources, Virtual Library
b. library.itt-tech.edu
2. Go to the References page
3. Select Career Self-Assessment at the bottom of the page
4. Select Self-Assessment Library
5. Select "What About Me?" on left
6. Select "Other"
7. Select "21 What Time of Day am I most Productive?"
8. Answer questions
9. Calculate Scores
10. Select "Quick Access" at the bottom of the page
11. Select "22 How Good am I at Personal Planning?"
12. Answer questions
13. Calculate Scores
14. Go to "Scores" at bottom of page
15. Print this page and submit.