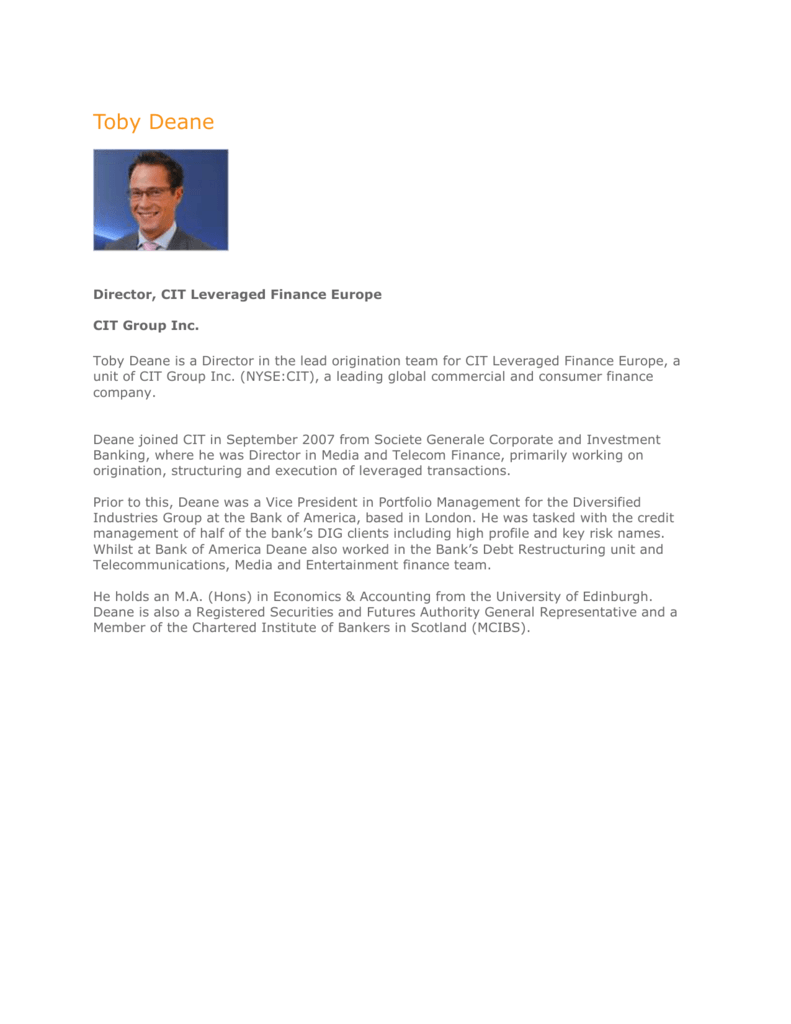 Toby Deane
Director, CIT Leveraged Finance Europe
CIT Group Inc.
Toby Deane is a Director in the lead origination team for CIT Leveraged Finance Europe, a
unit of CIT Group Inc. (NYSE:CIT), a leading global commercial and consumer finance
company.
Deane joined CIT in September 2007 from Societe Generale Corporate and Investment
Banking, where he was Director in Media and Telecom Finance, primarily working on
origination, structuring and execution of leveraged transactions.
Prior to this, Deane was a Vice President in Portfolio Management for the Diversified
Industries Group at the Bank of America, based in London. He was tasked with the credit
management of half of the bank's DIG clients including high profile and key risk names.
Whilst at Bank of America Deane also worked in the Bank's Debt Restructuring unit and
Telecommunications, Media and Entertainment finance team.
He holds an M.A. (Hons) in Economics & Accounting from the University of Edinburgh.
Deane is also a Registered Securities and Futures Authority General Representative and a
Member of the Chartered Institute of Bankers in Scotland (MCIBS).