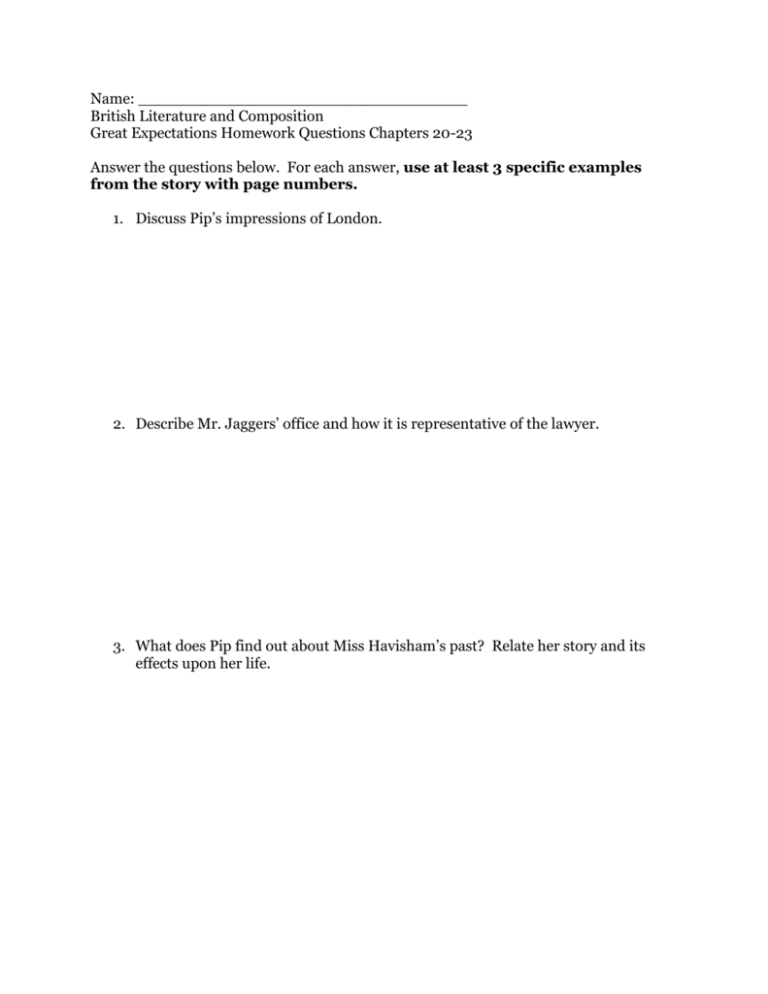 Name: __________________________________
British Literature and Composition
Great Expectations Homework Questions Chapters 20-23
Answer the questions below. For each answer, use at least 3 specific examples
from the story with page numbers.
1. Discuss Pip's impressions of London.
2. Describe Mr. Jaggers' office and how it is representative of the lawyer.
3. What does Pip find out about Miss Havisham's past? Relate her story and its
effects upon her life.
4. Discuss how Herbert's new name for Pip is appropriate.
5. What is Pip's impression of Belinda and Matthew Pocket's home life?
6. Compare Belinda Pocket's obsession with social status and nobility with that of
Pip's quest for social status and becoming a gentleman.