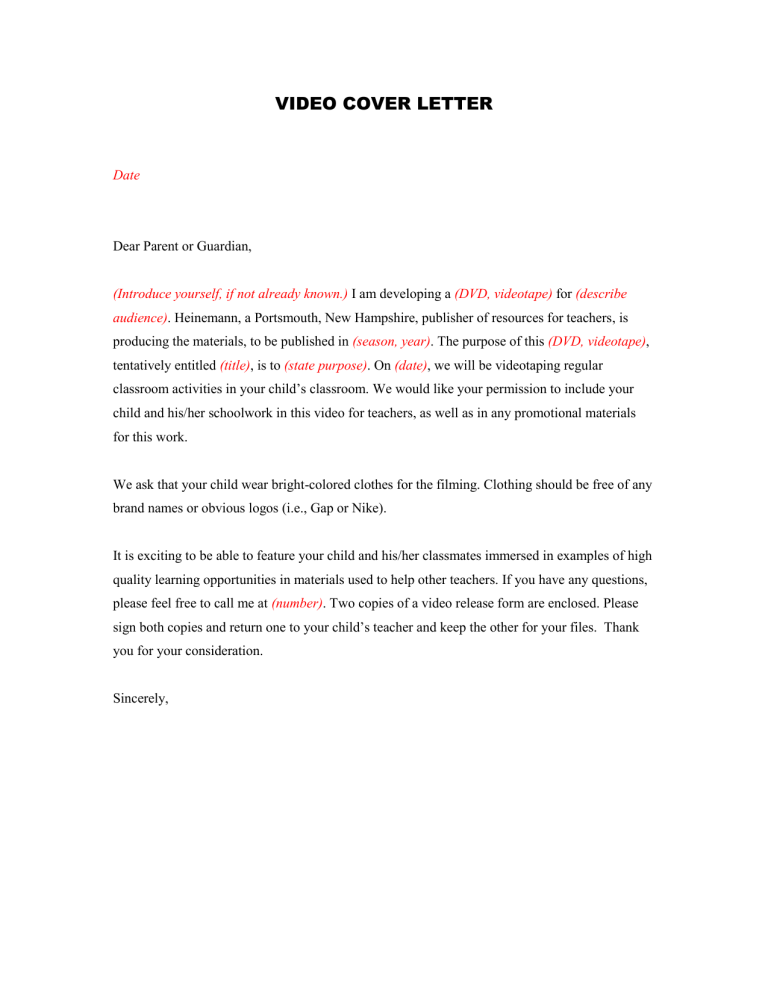 VIDEO COVER LETTER
Date
Dear Parent or Guardian,
(Introduce yourself, if not already known.) I am developing a (DVD, videotape) for (describe audience) . Heinemann, a Portsmouth, New Hampshire, publisher of resources for teachers, is producing the materials, to be published in (season, year) . The purpose of this (DVD, videotape) , tentatively entitled (title) , is to (state purpose) . On (date) , we will be videotaping regular classroom activities in your child's classroom. We would like your permission to include your child and his/her schoolwork in this video for teachers, as well as in any promotional materials for this work.
We ask that your child wear bright-colored clothes for the filming. Clothing should be free of any brand names or obvious logos (i.e., Gap or Nike).
It is exciting to be able to feature your child and his/her classmates immersed in examples of high quality learning opportunities in materials used to help other teachers. If you have any questions, please feel free to call me at (number) . Two copies of a video release form are enclosed. Please sign both copies and return one to your child's teacher and keep the other for your files. Thank you for your consideration.
Sincerely,