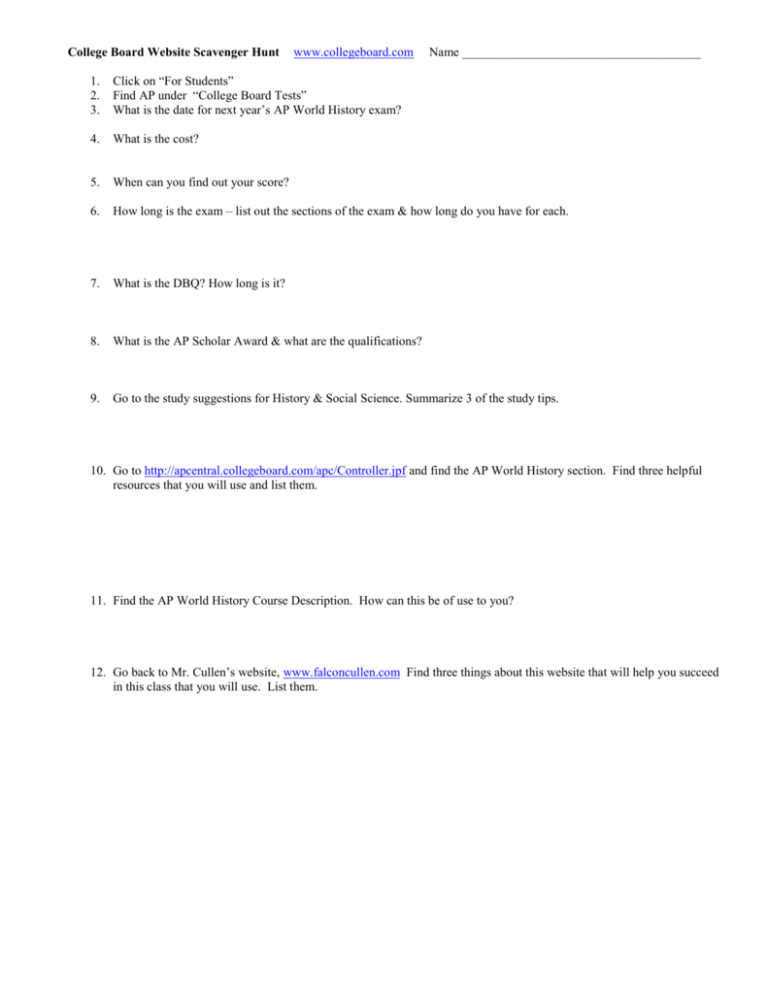 College Board Website Scavenger Hunt
www.collegeboard.com
Name ______________________________________
1.
2.
3.
Click on "For Students"
Find AP under "College Board Tests"
What is the date for next year's AP World History exam?
4.
What is the cost?
5.
When can you find out your score?
6.
How long is the exam – list out the sections of the exam & how long do you have for each.
7.
What is the DBQ? How long is it?
8.
What is the AP Scholar Award & what are the qualifications?
9.
Go to the study suggestions for History & Social Science. Summarize 3 of the study tips.
10. Go to http://apcentral.collegeboard.com/apc/Controller.jpf and find the AP World History section. Find three helpful
resources that you will use and list them.
11. Find the AP World History Course Description. How can this be of use to you?
12. Go back to Mr. Cullen's website, www.falconcullen.com Find three things about this website that will help you succeed
in this class that you will use. List them.