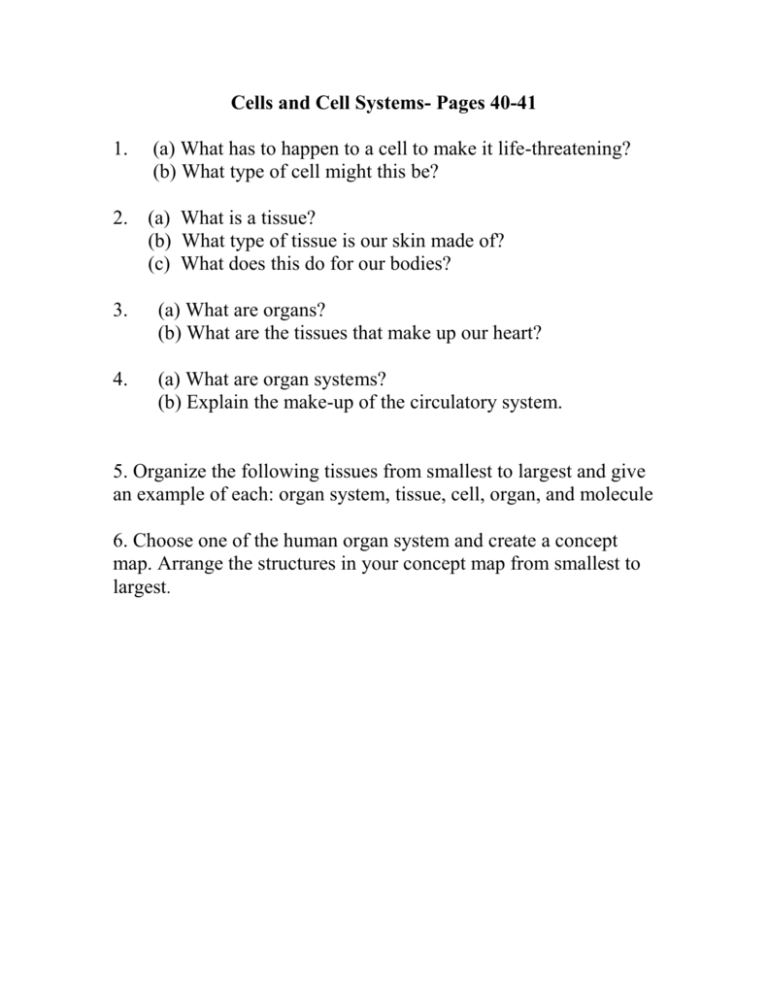 Cells and Cell Systems- Pages 40-41
1.
(a) What has to happen to a cell to make it life-threatening?
(b) What type of cell might this be?
2. (a) What is a tissue?
(b) What type of tissue is our skin made of?
(c) What does this do for our bodies?
3.
(a) What are organs?
(b) What are the tissues that make up our heart?
4.
(a) What are organ systems?
(b) Explain the make-up of the circulatory system.
5. Organize the following tissues from smallest to largest and give
an example of each: organ system, tissue, cell, organ, and molecule
6. Choose one of the human organ system and create a concept
map. Arrange the structures in your concept map from smallest to
largest.