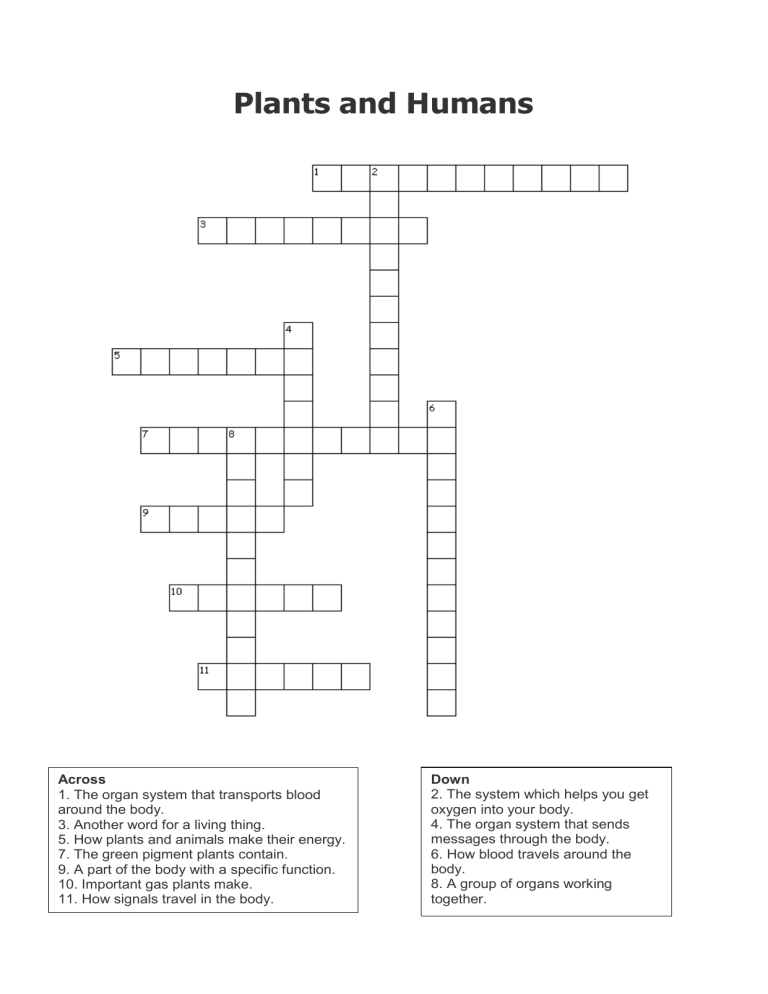 Plants and Humans
Across
1. The organ system that transports blood
around the body.
3. Another word for a living thing.
5. How plants and animals make their energy.
7. The green pigment plants contain.
9. A part of the body with a specific function.
10. Important gas plants make.
11. How signals travel in the body.
Down
2. The system which helps you get
oxygen into your body.
4. The organ system that sends
messages through the body.
6. How blood travels around the
body.
8. A group of organs working
together.