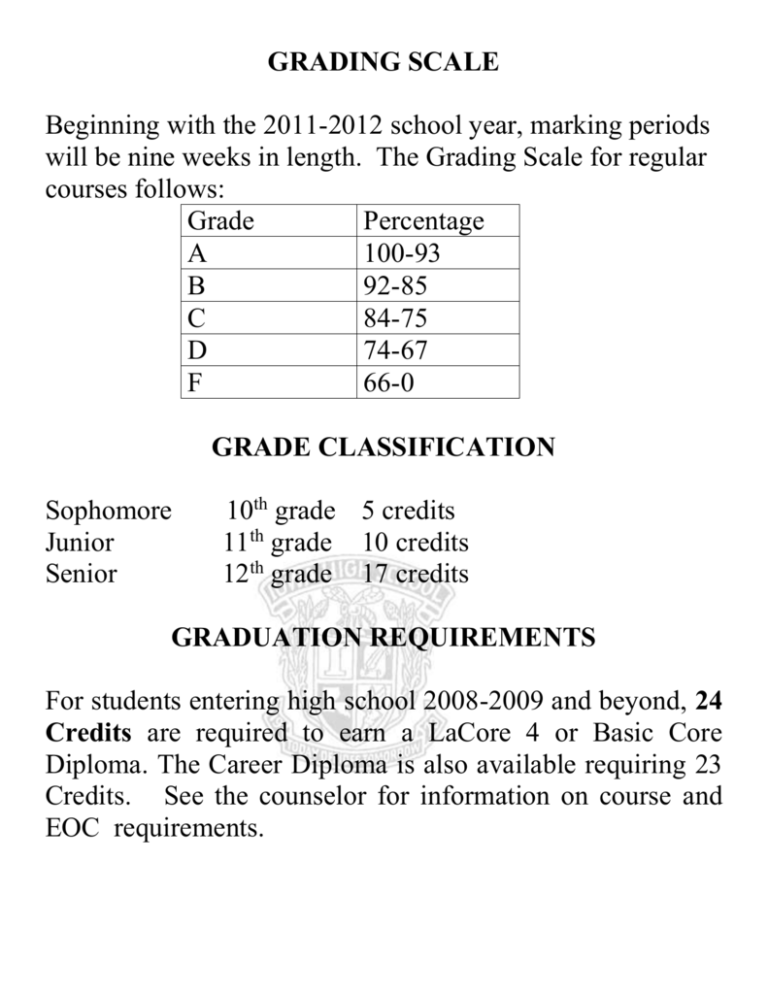 GRADING SCALE
Beginning with the 2011-2012 school year, marking periods
will be nine weeks in length. The Grading Scale for regular
courses follows:
Grade
Percentage
A
100-93
B
92-85
C
84-75
D
74-67
F
66-0
GRADE CLASSIFICATION
Sophomore
Junior
Senior
10th grade 5 credits
11th grade 10 credits
12th grade 17 credits
GRADUATION REQUIREMENTS
For students entering high school 2008-2009 and beyond, 24
Credits are required to earn a LaCore 4 or Basic Core
Diploma. The Career Diploma is also available requiring 23
Credits. See the counselor for information on course and
EOC requirements.