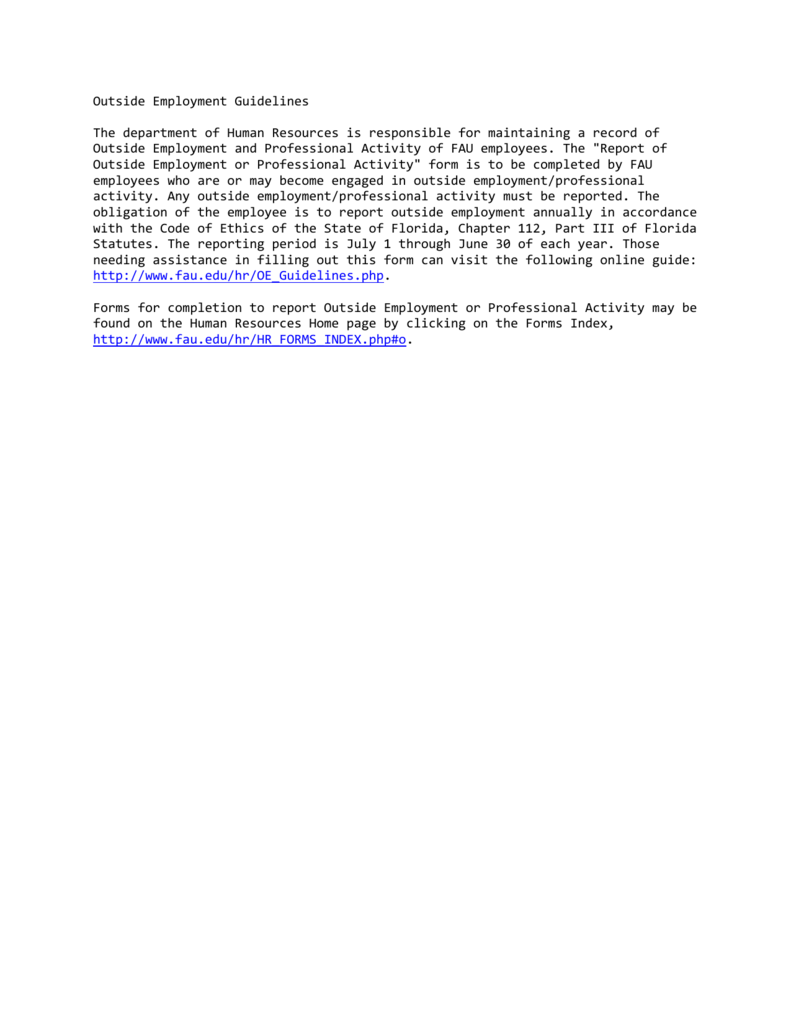 Outside Employment Guidelines
The department of Human Resources is responsible for maintaining a record of
Outside Employment and Professional Activity of FAU employees. The "Report of
Outside Employment or Professional Activity" form is to be completed by FAU
employees who are or may become engaged in outside employment/professional
activity. Any outside employment/professional activity must be reported. The
obligation of the employee is to report outside employment annually in accordance
with the Code of Ethics of the State of Florida, Chapter 112, Part III of Florida
Statutes. The reporting period is July 1 through June 30 of each year. Those
needing assistance in filling out this form can visit the following online guide:
http://www.fau.edu/hr/OE_Guidelines.php.
Forms for completion to report Outside Employment or Professional Activity may be
found on the Human Resources Home page by clicking on the Forms Index,
http://www.fau.edu/hr/HR_FORMS_INDEX.php#o.