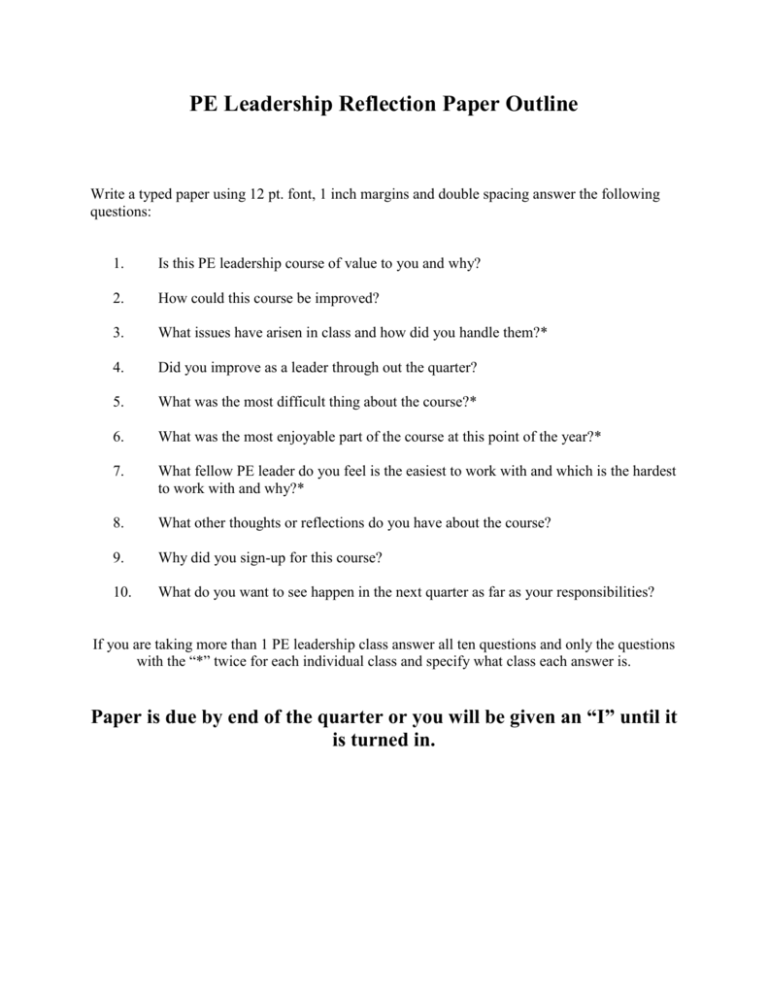 PE Leadership Reflection Paper Outline
Write a typed paper using 12 pt. font, 1 inch margins and double spacing answer the following
questions:
1.
Is this PE leadership course of value to you and why?
2.
How could this course be improved?
3.
What issues have arisen in class and how did you handle them?*
4.
Did you improve as a leader through out the quarter?
5.
What was the most difficult thing about the course?*
6.
What was the most enjoyable part of the course at this point of the year?*
7.
What fellow PE leader do you feel is the easiest to work with and which is the hardest
to work with and why?*
8.
What other thoughts or reflections do you have about the course?
9.
Why did you sign-up for this course?
10.
What do you want to see happen in the next quarter as far as your responsibilities?
If you are taking more than 1 PE leadership class answer all ten questions and only the questions
with the "*" twice for each individual class and specify what class each answer is.
Paper is due by end of the quarter or you will be given an "I" until it
is turned in.