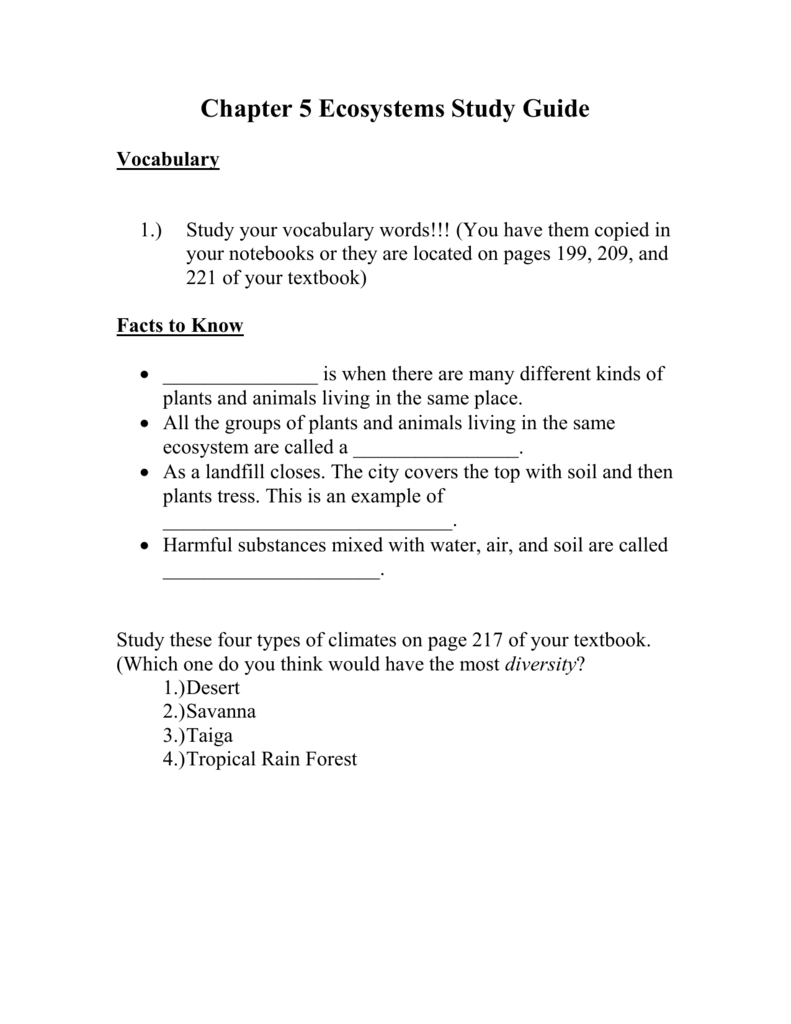 Chapter 5 Ecosystems Study Guide
Vocabulary
1.)
Study your vocabulary words!!! (You have them copied in
your notebooks or they are located on pages 199, 209, and
221 of your textbook)
Facts to Know
 _______________ is when there are many different kinds of
plants and animals living in the same place.
 All the groups of plants and animals living in the same
ecosystem are called a ________________.
 As a landfill closes. The city covers the top with soil and then
plants tress. This is an example of
____________________________.
 Harmful substances mixed with water, air, and soil are called
_____________________.
Study these four types of climates on page 217 of your textbook.
(Which one do you think would have the most diversity?
1.) Desert
2.) Savanna
3.) Taiga
4.) Tropical Rain Forest
Short Answer
 Make sure to study the basic needs of life.
1.)
2.)
3.)
4.)
 What steps can society take to reduce air and water
pollution?
 Compare and Contrast the energy resources used by a car and
a bicycle and the effects that a car and bicycle have on an
ecosystem.