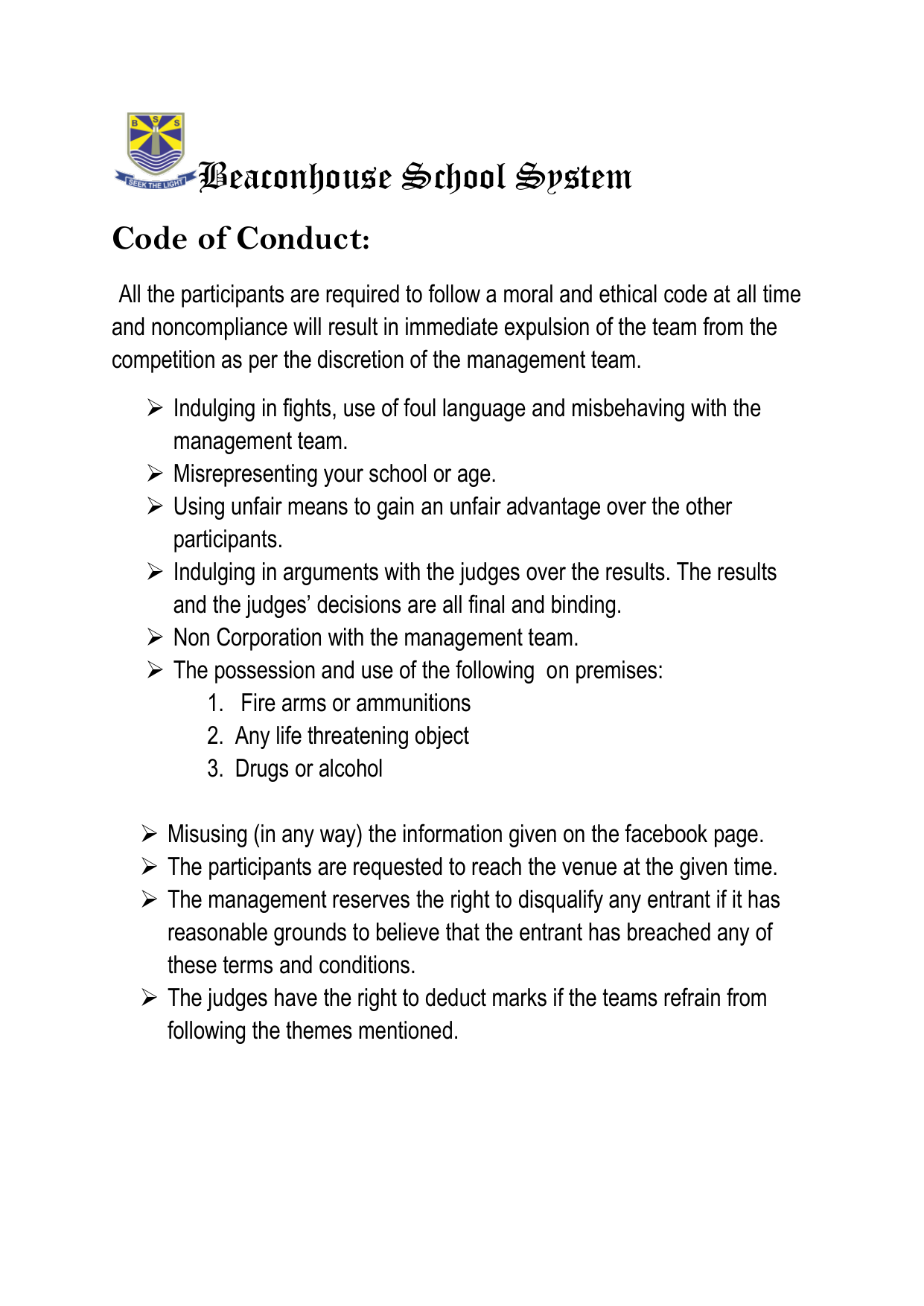 Beaconhouse School System
Code of Conduct:
All the participants are required to follow a moral and ethical code at all time and noncompliance will result in immediate expulsion of the team from the competition as per the discretion of the management team.

Indulging in fights, use of foul language and misbehaving with the management team.
 Misrepresenting your school or age.

Using unfair means to gain an unfair advantage over the other participants.

Indulging in arguments with the judges over the results. The results and the judges' decisions are all final and binding.

Non Corporation with the management team.

The possession and use of the following on premises:
1.
Fire arms or ammunitions
2.
Any life threatening object
3.
Drugs or alcohol

Misusing (in any way) the information given on the facebook page.

The participants are requested to reach the venue at the given time.
 The management reserves the right to disqualify any entrant if it has reasonable grounds to believe that the entrant has breached any of these terms and conditions.

The judges have the right to deduct marks if the teams refrain from following the themes mentioned.