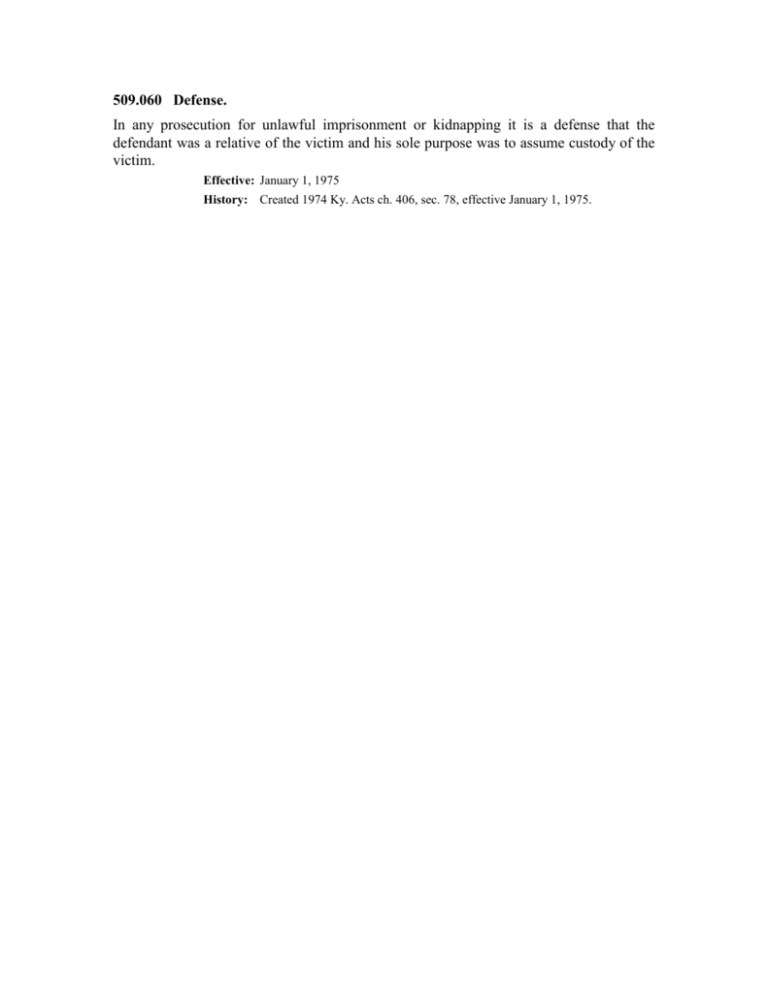 509.060 Defense.
In any prosecution for unlawful imprisonment or kidnapping it is a defense that the
defendant was a relative of the victim and his sole purpose was to assume custody of the
victim.
Effective: January 1, 1975
History: Created 1974 Ky. Acts ch. 406, sec. 78, effective January 1, 1975.