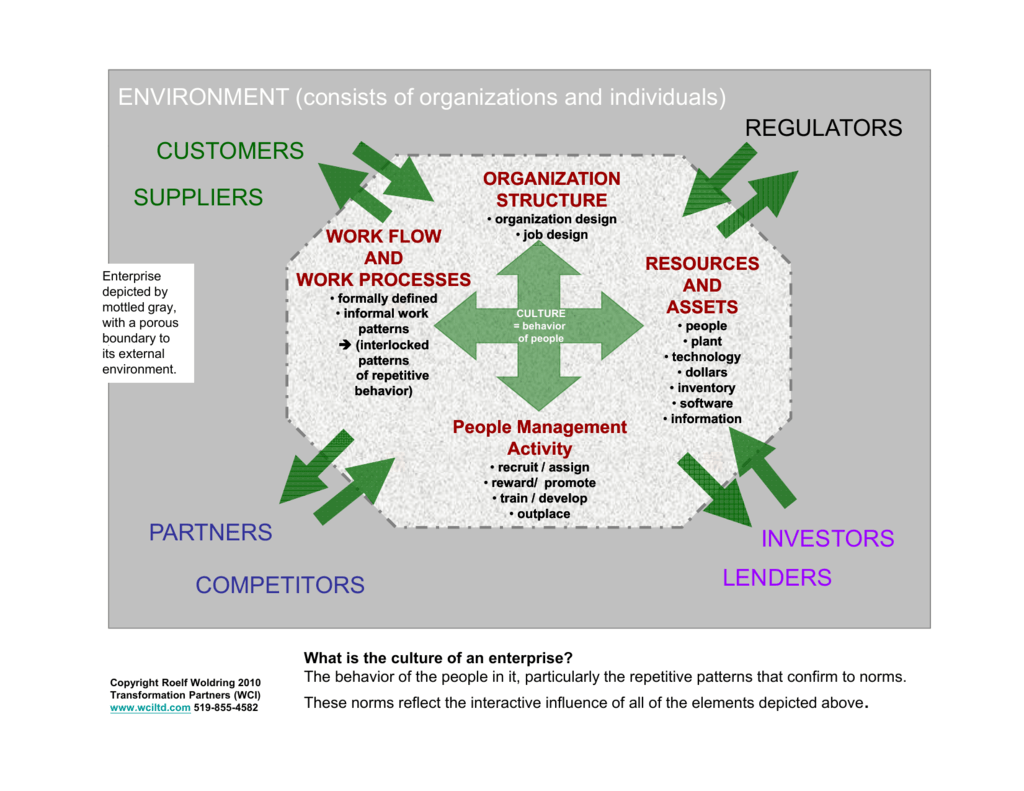 ENVIRONMENT (consists of organizations and individuals)
REGULATORS
CUSTOMERS
ORGANIZATION
STRUCTURE
SUPPLIERS
WORK FLOW
AND
WORK PROCESSES
Enterprise
depicted by
mottled gray,
with a porous
boundary
y to
its external
environment.
• formally defined
• informal work
patterns
Î (interlocked
patterns
of repetitive
behavior)
• organization design
• job design
CULTURE
= behavior
of people
People Management
A ti it
Activity
RESOURCES
AND
ASSETS
• people
• plant
• technology
• dollars
• inventory
• software
• information
• recruit / assign
• reward/ promote
• train / develop
• outplace
PARTNERS
INVESTORS
COMPETITORS
Copyright Roelf Woldring 2010
Transformation Partners (WCI)
www.wciltd.com 519-855-4582
LENDERS
What is the culture of an enterprise?
The behavior of the people in it, particularly the repetitive patterns that confirm to norms.
These norms reflect the interactive influence of all of the elements depicted above.