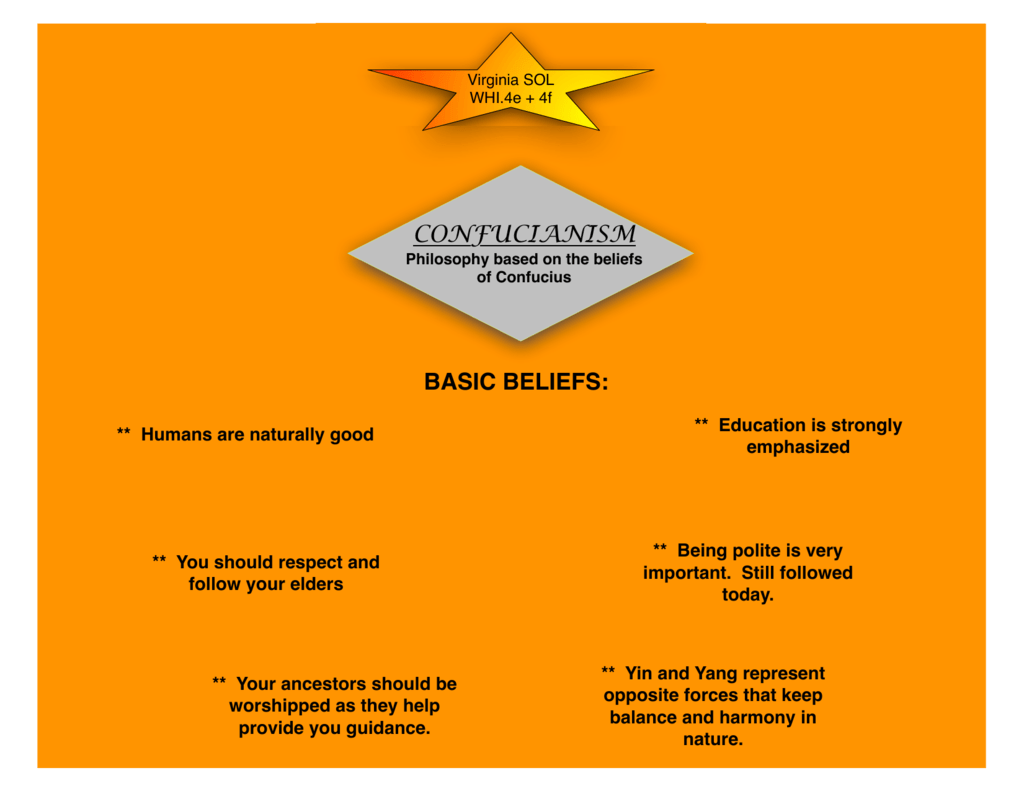 Virginia SOL
WHI.4e + 4f
CONFUCIANISM
Philosophy based on the beliefs
of Confucius
BASIC BELIEFS:
** Humans are naturally good
** You should respect and
follow your elders
** Your ancestors should be
worshipped as they help
provide you guidance.
** Education is strongly
emphasized
** Being polite is very
important. Still followed
today.
** Yin and Yang represent
opposite forces that keep
balance and harmony in
nature.