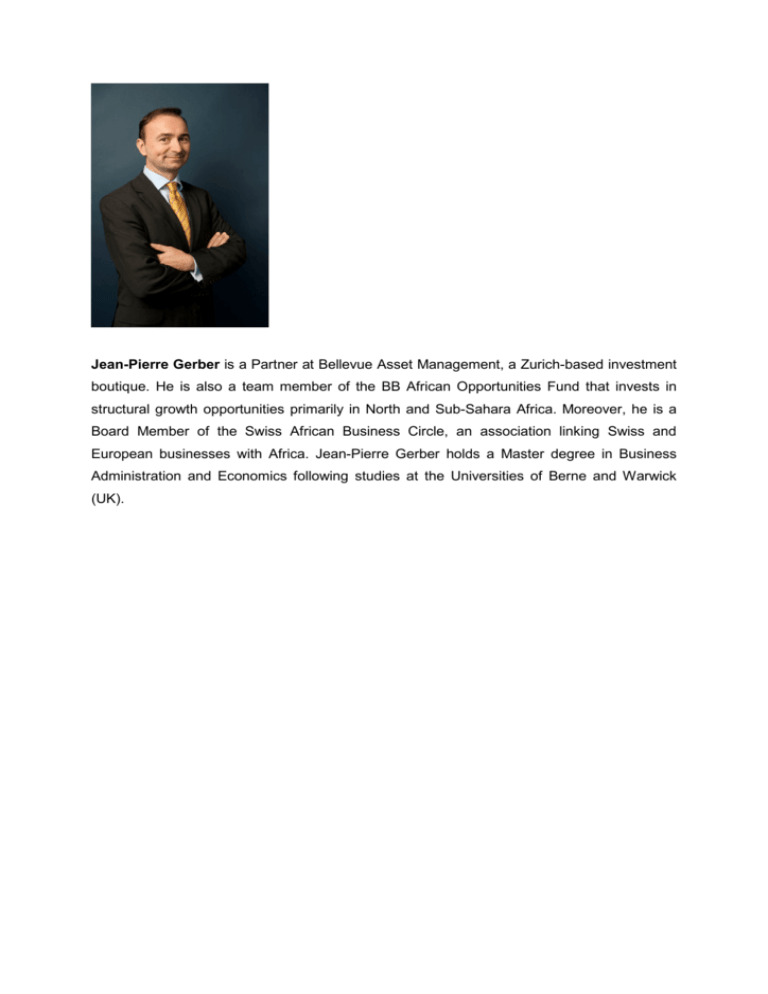 Jean-Pierre Gerber is a Partner at Bellevue Asset Management, a Zurich-based investment
boutique. He is also a team member of the BB African Opportunities Fund that invests in
structural growth opportunities primarily in North and Sub-Sahara Africa. Moreover, he is a
Board Member of the Swiss African Business Circle, an association linking Swiss and
European businesses with Africa. Jean-Pierre Gerber holds a Master degree in Business
Administration and Economics following studies at the Universities of Berne and Warwick
(UK).