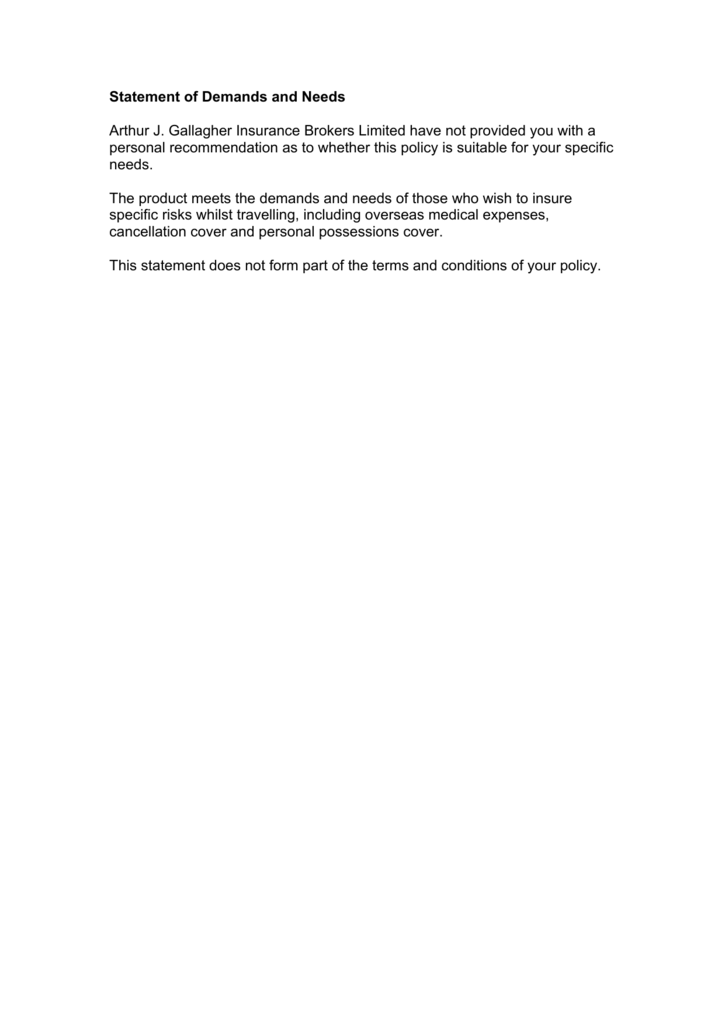 Statement of Demands and Needs
Arthur J. Gallagher Insurance Brokers Limited have not provided you with a
personal recommendation as to whether this policy is suitable for your specific
needs.
The product meets the demands and needs of those who wish to insure
specific risks whilst travelling, including overseas medical expenses,
cancellation cover and personal possessions cover.
This statement does not form part of the terms and conditions of your policy.