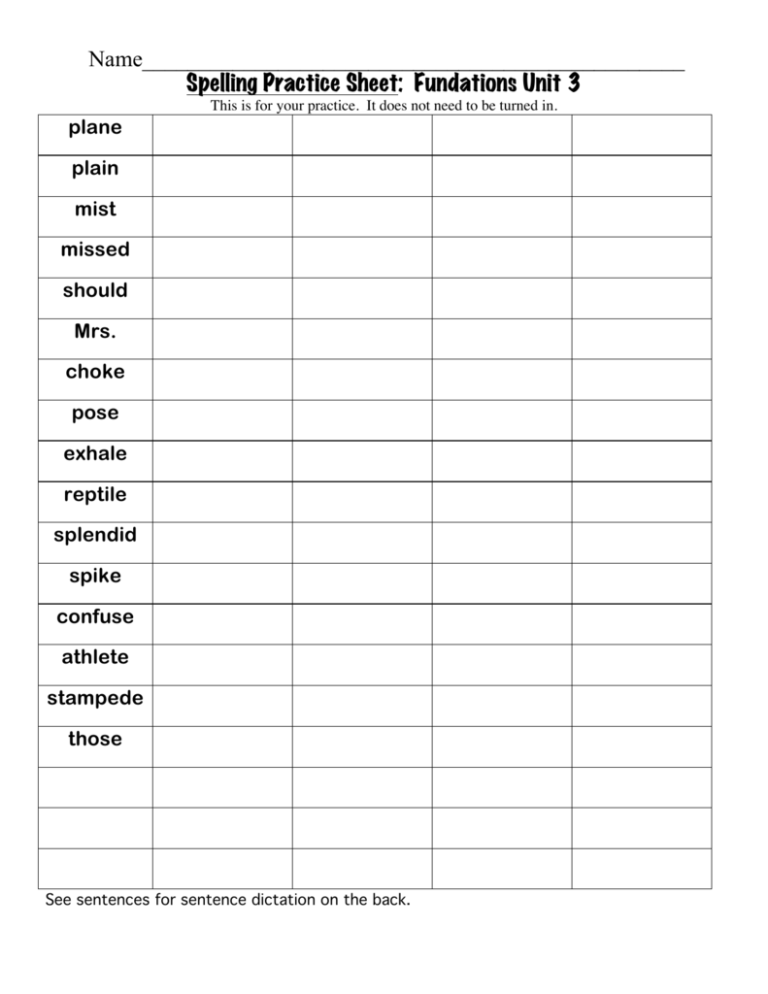 Name________________________________________________
Spelling Practice Sheet: Fundations Unit 3
This is for your practice. It does not need to be turned in.
plane
plain
mist
missed
should
Mrs.
choke
pose
exhale
reptile
splendid
spike
confuse
athlete
stampede
those
See sentences for sentence dictation on the back.
Sentence Dictation
Your child will be asked to write two sentences after they have
been read by the teacher. We have given you some of them to
practice with your child so he/she can be prepared for this task.
We will choose 2 of the sentences below to dictate for the unit
test.
1. Jane slipped on a rock inside the cave.
2. The umpire said to postpone the game.
3. Dad was up a sunrise, but mom slept late.
4. Jess was homesick when she went to camp.
5. Dave gripped Dad with a strong handshake.