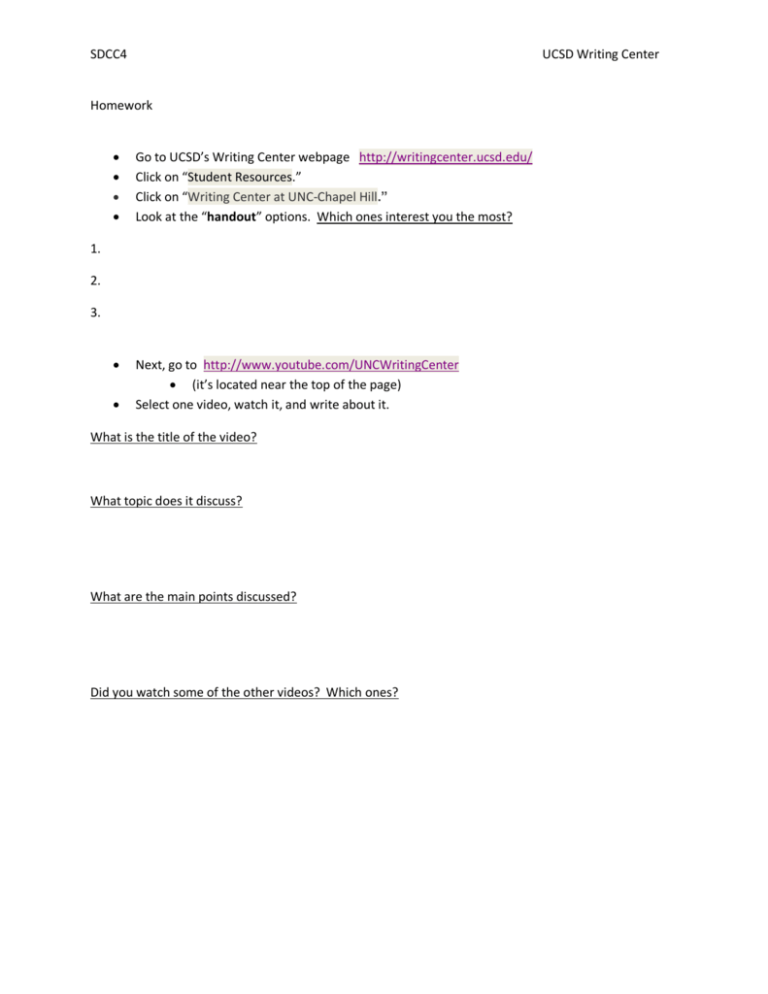 SDCC4
UCSD Writing Center
Homework




Go to UCSD's Writing Center webpage http://writingcenter.ucsd.edu/
Click on "Student Resources."
Click on "Writing Center at UNC-Chapel Hill."
Look at the "handout" options. Which ones interest you the most?

Next, go to http://www.youtube.com/UNCWritingCenter
 (it's located near the top of the page)
Select one video, watch it, and write about it.
1.
2.
3.

What is the title of the video?
What topic does it discuss?
What are the main points discussed?
Did you watch some of the other videos? Which ones?