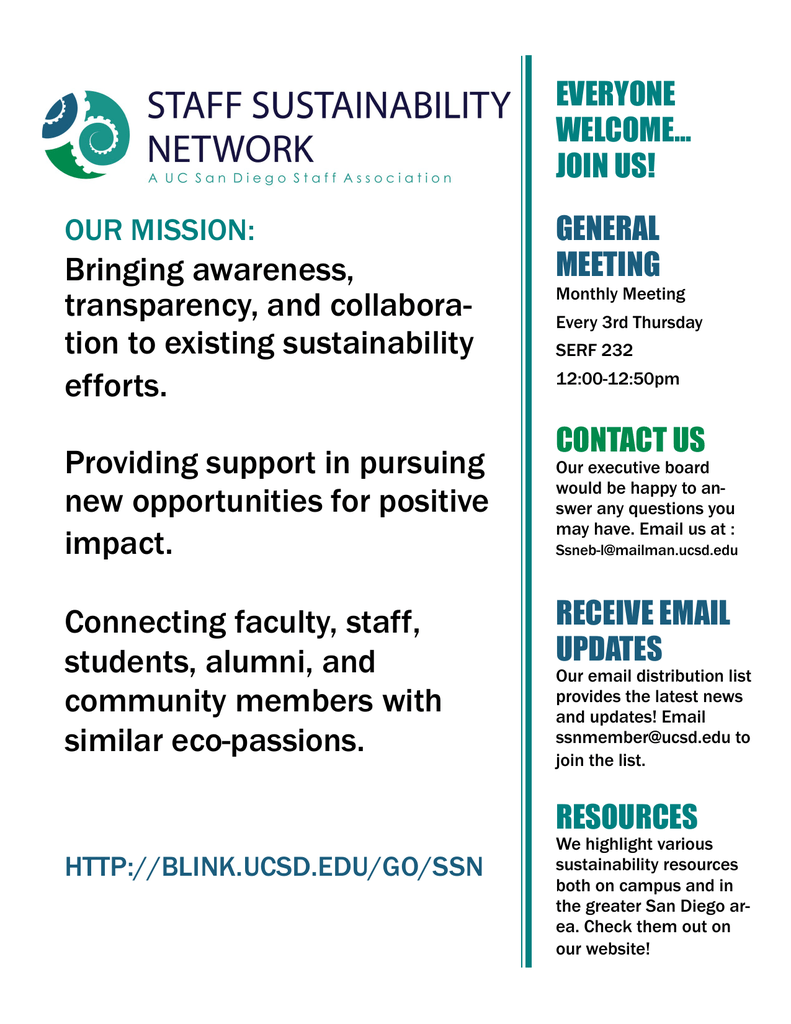 EVERYONE
WELCOME...
JOIN US!
OUR MISSION:
Bringing awareness,
transparency, and collaboration to existing sustainability
efforts.
Providing support in pursuing
new opportunities for positive
impact.
Connecting faculty, staff,
students, alumni, and
community members with
similar eco-passions.
GENERAL
MEETING
Monthly Meeting
Every 3rd Thursday
SERF 232
12:00-12:50pm
CONTACT US
Our executive board
would be happy to answer any questions you
may have. Email us at :
[email protected]
RECEIVE EMAIL
UPDATES
Our email distribution list
provides the latest news
and updates! Email
[email protected] to
join the list.
RESOURCES
HTTP://BLINK.UCSD.EDU/GO/SSN
We highlight various
sustainability resources
both on campus and in
the greater San Diego area. Check them out on
our website!