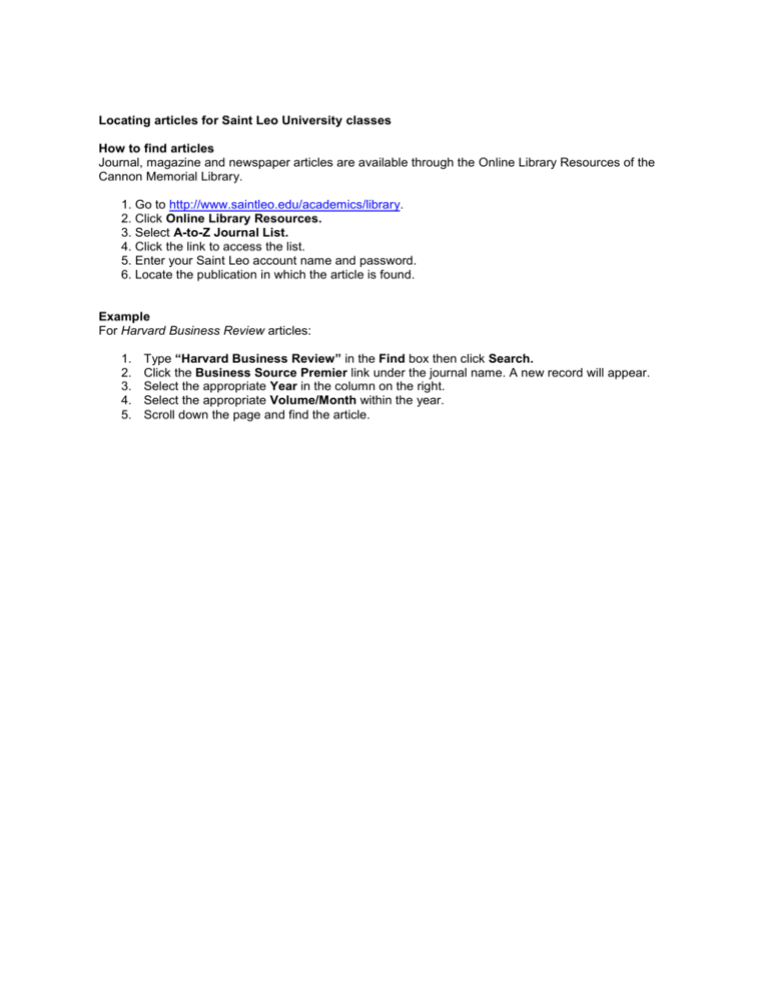 Locating articles for Saint Leo University classes
How to find articles
Journal, magazine and newspaper articles are available through the Online Library Resources of the
Cannon Memorial Library.
1. Go to http://www.saintleo.edu/academics/library.
2. Click Online Library Resources.
3. Select A-to-Z Journal List.
4. Click the link to access the list.
5. Enter your Saint Leo account name and password.
6. Locate the publication in which the article is found.
Example
For Harvard Business Review articles:
1.
2.
3.
4.
5.
Type "Harvard Business Review" in the Find box then click Search.
Click the Business Source Premier link under the journal name. A new record will appear.
Select the appropriate Year in the column on the right.
Select the appropriate Volume/Month within the year.
Scroll down the page and find the article.