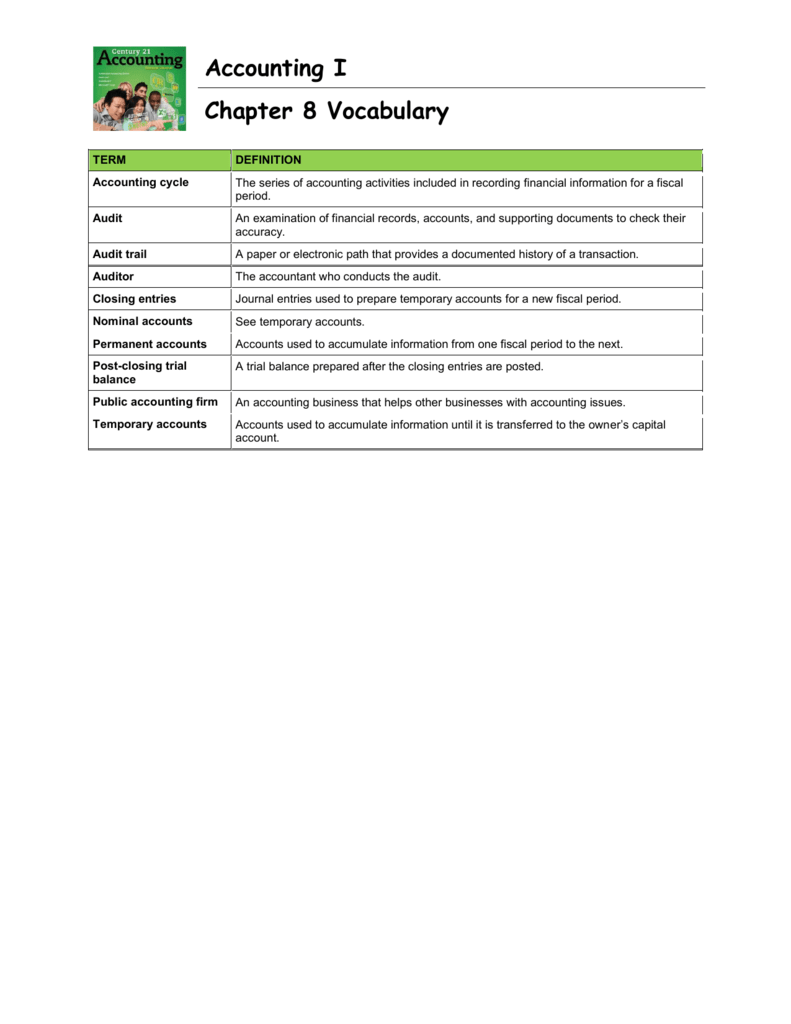 Accounting I
Chapter 8 Vocabulary
TERM
DEFINITION
Accounting cycle
The series of accounting activities included in recording financial information for a fiscal
period.
Audit
An examination of financial records, accounts, and supporting documents to check their
accuracy.
Audit trail
A paper or electronic path that provides a documented history of a transaction.
Auditor
The accountant who conducts the audit.
Closing entries
Journal entries used to prepare temporary accounts for a new fiscal period.
Nominal accounts
See temporary accounts.
Permanent accounts
Accounts used to accumulate information from one fiscal period to the next.
Post-closing trial
balance
A trial balance prepared after the closing entries are posted.
Public accounting firm
An accounting business that helps other businesses with accounting issues.
Temporary accounts
Accounts used to accumulate information until it is transferred to the owner's capital
account.