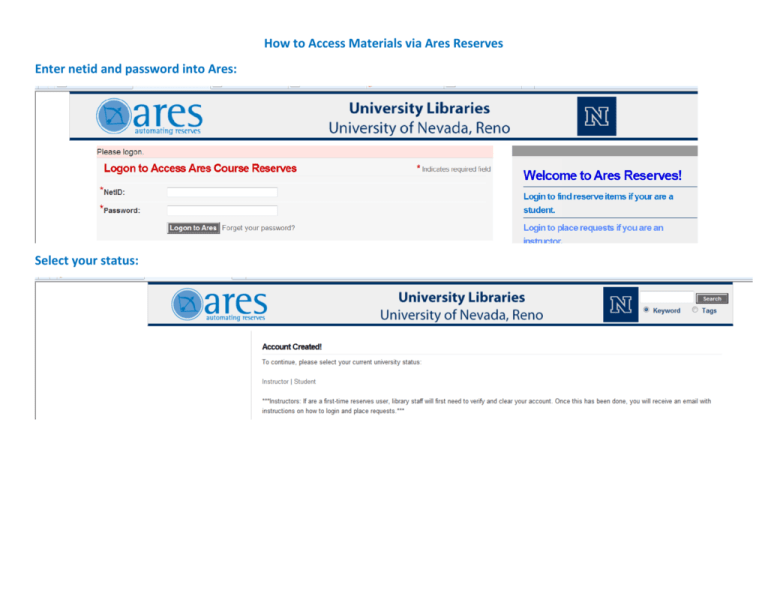 How to Access Materials via Ares Reserves
Enter netid and password into Ares:
Select your status:
Enter your information and click "Submit":
Click on "Find My Courses" on the menu to the left:
Enter search terms for your class in any one of the search options:
Click the
Add Course to add the course:
Click on the course number to open the course:
Click on the item that you wish to view:
If the item is an electronic reserve, full text will be immediately available. If the item is a hard copy reserve, (for example, a
book or anatomical model the checkout availability of the item will be viewable). If you have questions please call Library
Services at 775-784-5625.