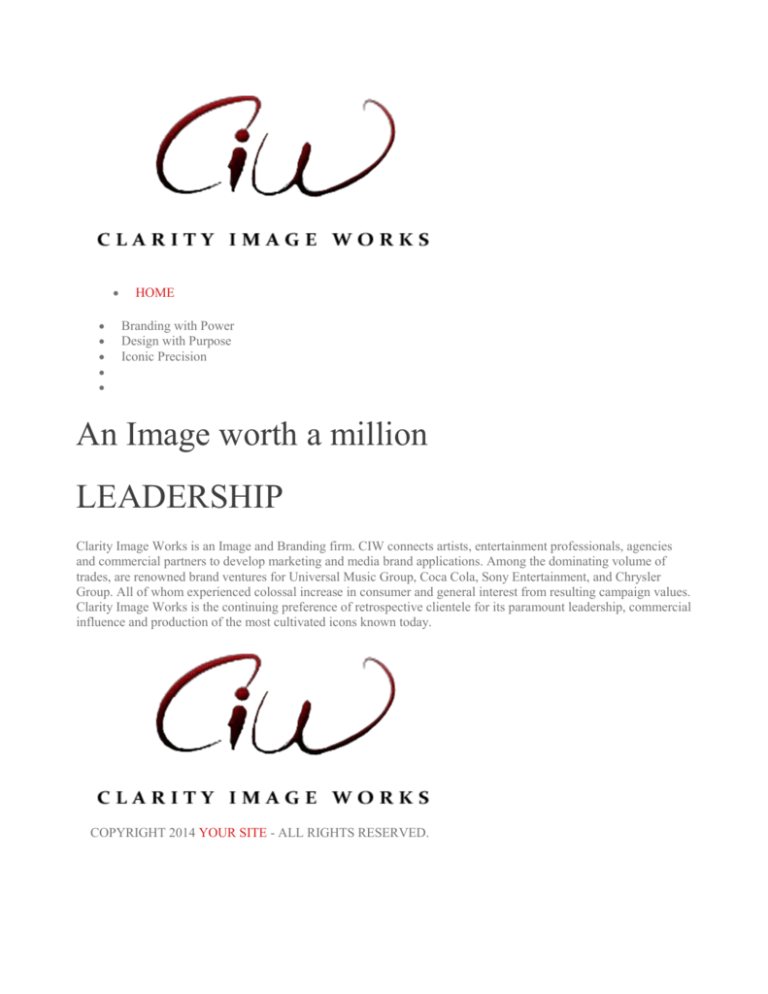 





HOME
Branding with Power
Design with Purpose
Iconic Precision
An Image worth a million
LEADERSHIP
Clarity Image Works is an Image and Branding firm. CIW connects artists, entertainment professionals, agencies
and commercial partners to develop marketing and media brand applications. Among the dominating volume of
trades, are renowned brand ventures for Universal Music Group, Coca Cola, Sony Entertainment, and Chrysler
Group. All of whom experienced colossal increase in consumer and general interest from resulting campaign values.
Clarity Image Works is the continuing preference of retrospective clientele for its paramount leadership, commercial
influence and production of the most cultivated icons known today.
COPYRIGHT 2014 YOUR SITE - ALL RIGHTS RESERVED.