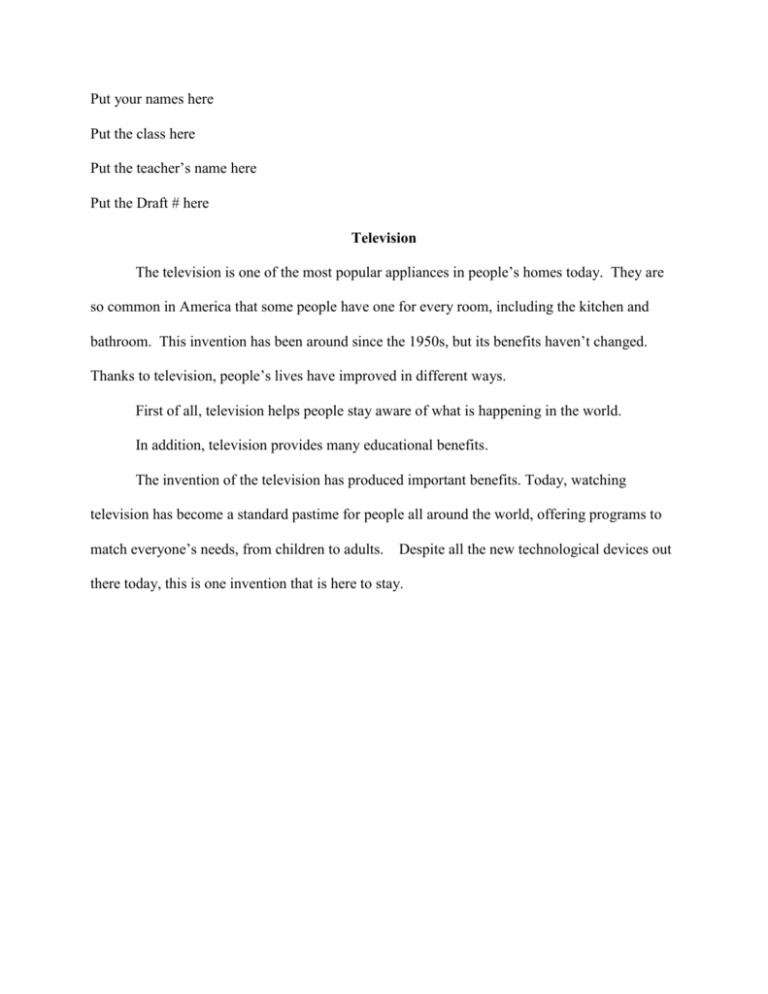 Put your names here
Put the class here
Put the teacher's name here
Put the Draft # here
Television
The television is one of the most popular appliances in people's homes today. They are
so common in America that some people have one for every room, including the kitchen and
bathroom. This invention has been around since the 1950s, but its benefits haven't changed.
Thanks to television, people's lives have improved in different ways.
First of all, television helps people stay aware of what is happening in the world.
In addition, television provides many educational benefits.
The invention of the television has produced important benefits. Today, watching
television has become a standard pastime for people all around the world, offering programs to
match everyone's needs, from children to adults.
Despite all the new technological devices out
there today, this is one invention that is here to stay.