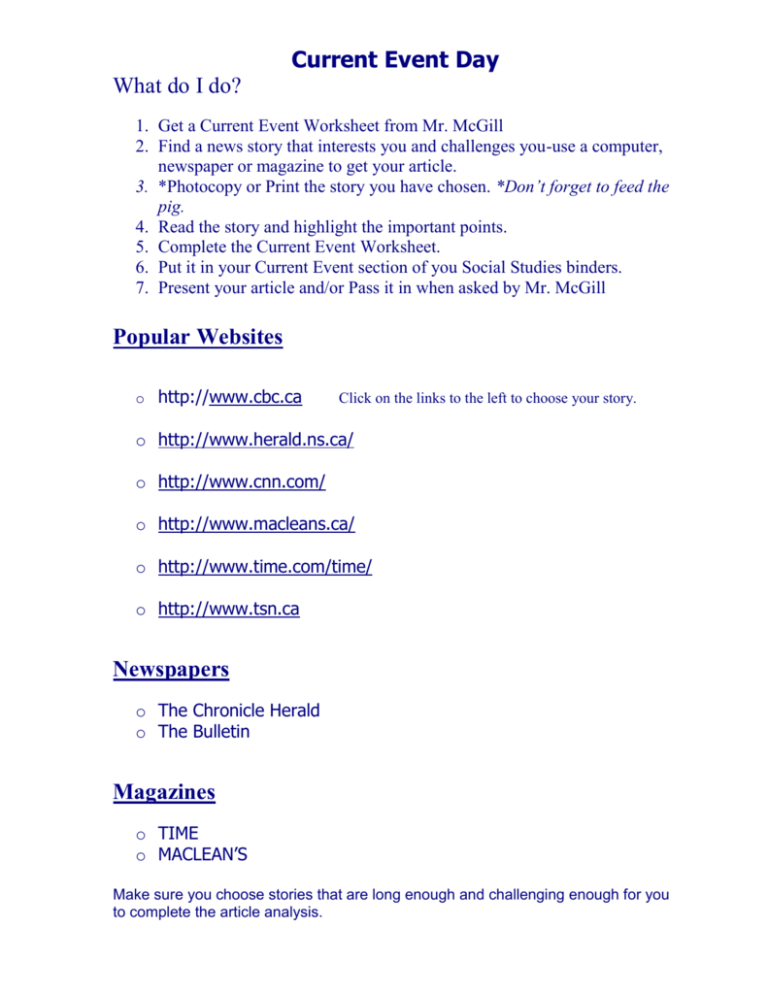 Current Event Day
What do I do?
1. Get a Current Event Worksheet from Mr. McGill
2. Find a news story that interests you and challenges you-use a computer,
newspaper or magazine to get your article.
3. *Photocopy or Print the story you have chosen. *Don't forget to feed the
pig.
4. Read the story and highlight the important points.
5. Complete the Current Event Worksheet.
6. Put it in your Current Event section of you Social Studies binders.
7. Present your article and/or Pass it in when asked by Mr. McGill
Popular Websites
o http://www.cbc.ca
Click on the links to the left to choose your story.
o http://www.herald.ns.ca/
o http://www.cnn.com/
o http://www.macleans.ca/
o http://www.time.com/time/
o http://www.tsn.ca
Newspapers
o The Chronicle Herald
o The Bulletin
Magazines
o TIME
o MACLEAN'S
Make sure you choose stories that are long enough and challenging enough for you
to complete the article analysis.