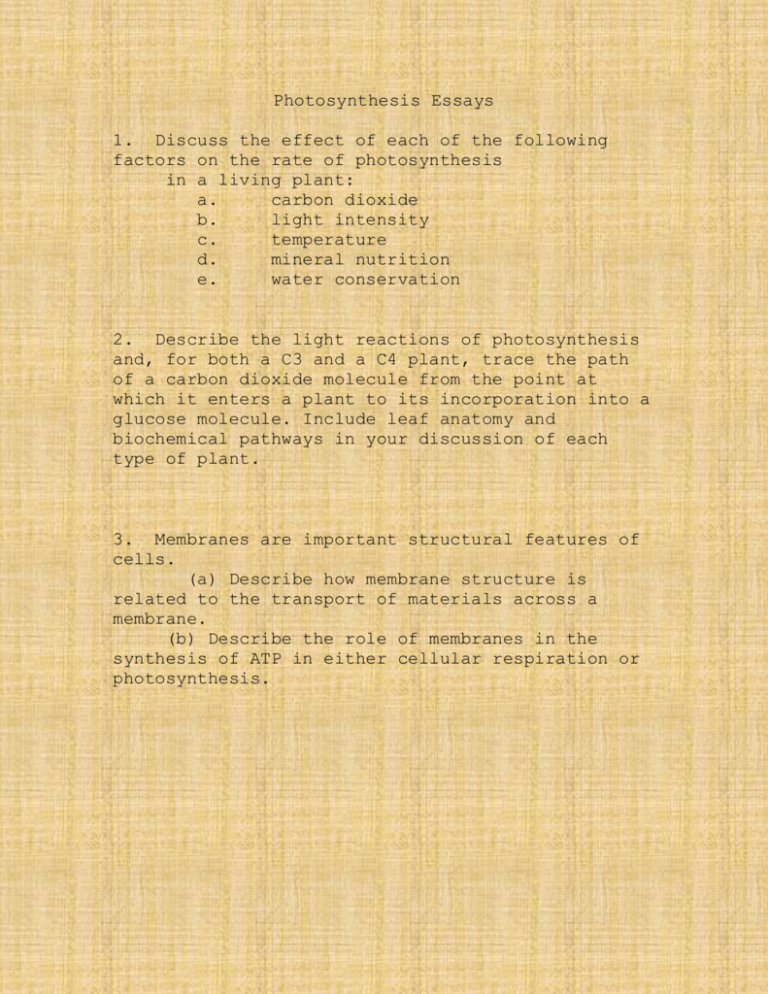 Photosynthesis Essays
1. Discuss the effect of each of the following
factors on the rate of photosynthesis
in a living plant:
a.
carbon dioxide
b.
light intensity
c.
temperature
d.
mineral nutrition
e.
water conservation
2. Describe the light reactions of photosynthesis
and, for both a C3 and a C4 plant, trace the path
of a carbon dioxide molecule from the point at
which it enters a plant to its incorporation into a
glucose molecule. Include leaf anatomy and
biochemical pathways in your discussion of each
type of plant.
3. Membranes are important structural features of
cells.
(a) Describe how membrane structure is
related to the transport of materials across a
membrane.
(b) Describe the role of membranes in the
synthesis of ATP in either cellular respiration or
photosynthesis.