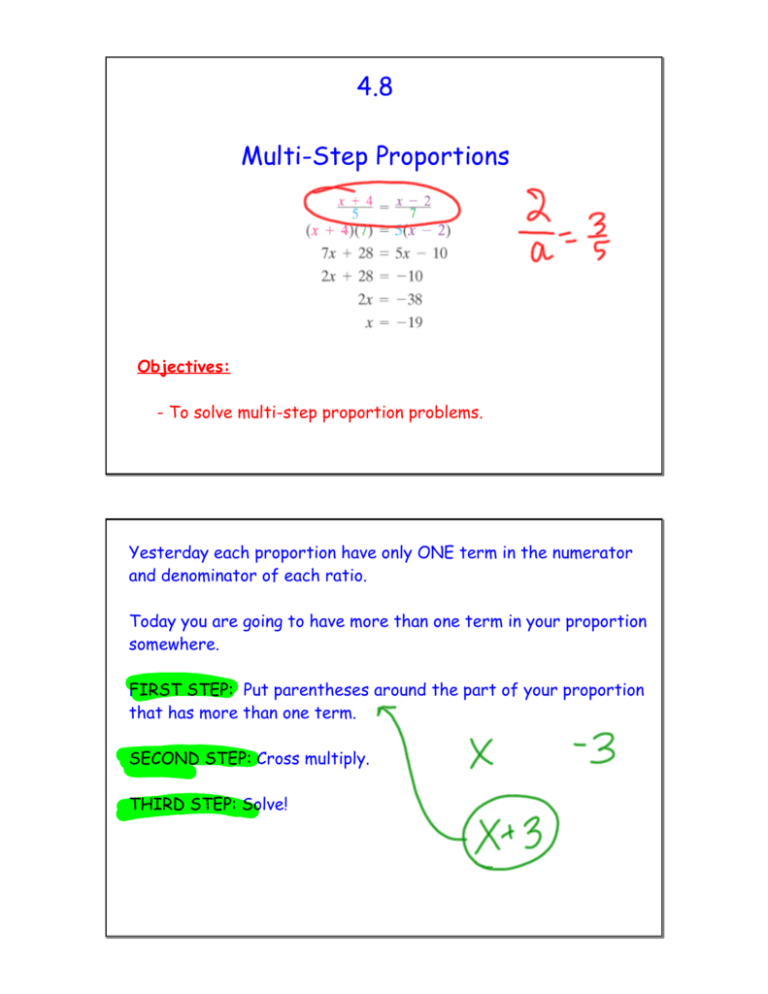 4.8
Multi-Step Proportions
Objectives:
- To solve multi-step proportion problems.
Yesterday each proportion have only ONE term in the numerator
and denominator of each ratio.
Today you are going to have more than one term in your proportion
somewhere.
FIRST STEP: Put parentheses around the part of your proportion
that has more than one term.
SECOND STEP: Cross multiply.
THIRD STEP: Solve!
Solve the proportion. Check your answer.
Solve each proportion. Check your answer.
WHITE BOARDS
A band went to a recording studio and recorded 4 songs in 3
hours. How many hours would it take the band to record 9 songs
if they record at the same rate?
Approximately 3 people out of every 25 are left-handed. About how
many left-handed people would you expect to have in a group of 140
people?