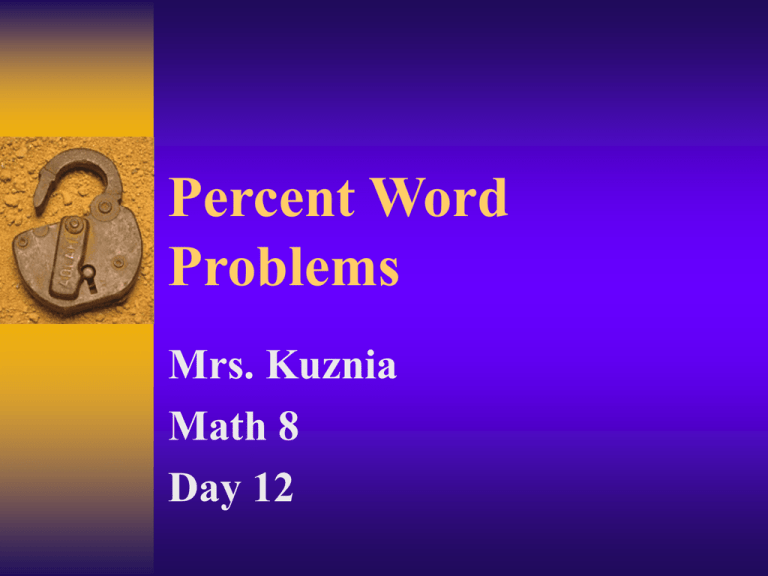 Percent Word
Problems
Mrs. Kuznia
Math 8
Day 12
Word Problems
How do we solve word problems
involving percents?
–Similar to last chapter we are
going to set up a proportion to
solve
What will the proportion look
like?
We will ALWAYS use the
following proportion for
percent problems:

IS = %
OF
100
Example
What is 22% of 200?
Example
What percent is 30 out of 50?
Example
66 is 80% of what?
Try:
 What percent is
42 out of 80?
175 percent of
60 is what
number?
What is 30% of 120?
Word Problem.
 About 15 percent of television is taken up
by commercials. How much commercial
time is there in a 2 hours show (in minutes)?
Word problem
 In a recent survey, 25 out of 60 students
said they prefer English Class to Math class.
What percent of students is this?