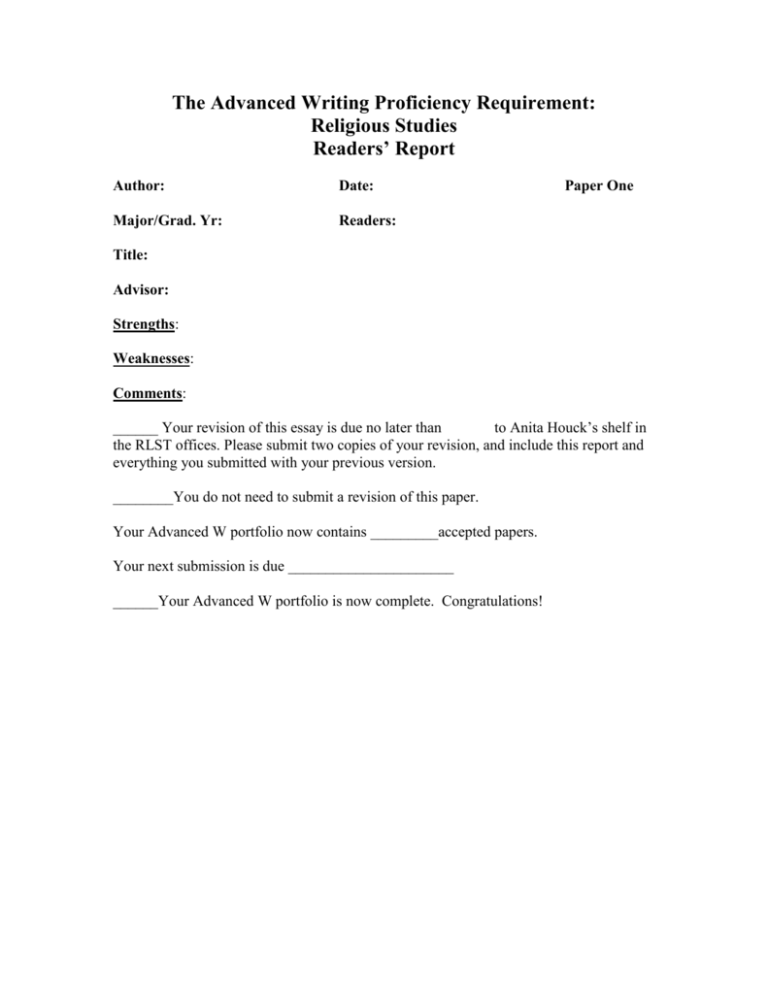 The Advanced Writing Proficiency Requirement:
Religious Studies
Readers' Report
Author:
Date:
Major/Grad. Yr:
Readers:
Paper One
Title:
Advisor:
Strengths:
Weaknesses:
Comments:
______ Your revision of this essay is due no later than
to Anita Houck's shelf in
the RLST offices. Please submit two copies of your revision, and include this report and
everything you submitted with your previous version.
________You do not need to submit a revision of this paper.
Your Advanced W portfolio now contains _________accepted papers.
Your next submission is due ______________________
______Your Advanced W portfolio is now complete. Congratulations!