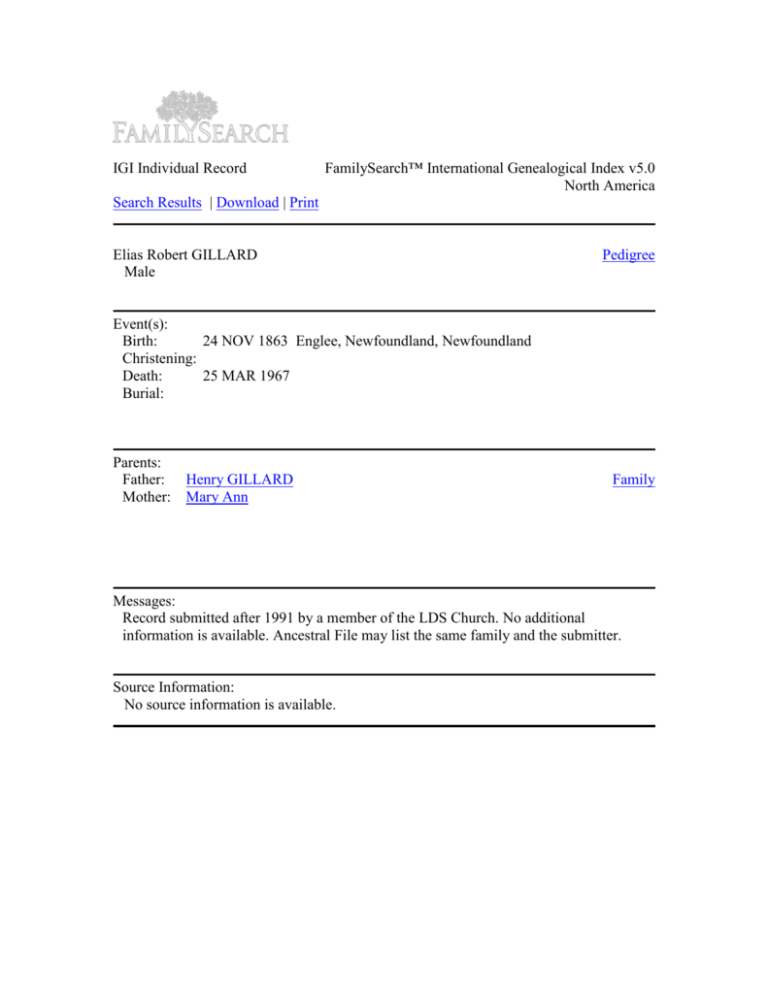 IGI Individual Record
FamilySearch™ International Genealogical Index v5.0
North America
Search Results | Download | Print
Elias Robert GILLARD
Male
Pedigree
Event(s):
Birth:
24 NOV 1863 Englee, Newfoundland, Newfoundland
Christening:
Death:
25 MAR 1967
Burial:
Parents:
Father: Henry GILLARD
Mother: Mary Ann
Family
Messages:
Record submitted after 1991 by a member of the LDS Church. No additional
information is available. Ancestral File may list the same family and the submitter.
Source Information:
No source information is available.