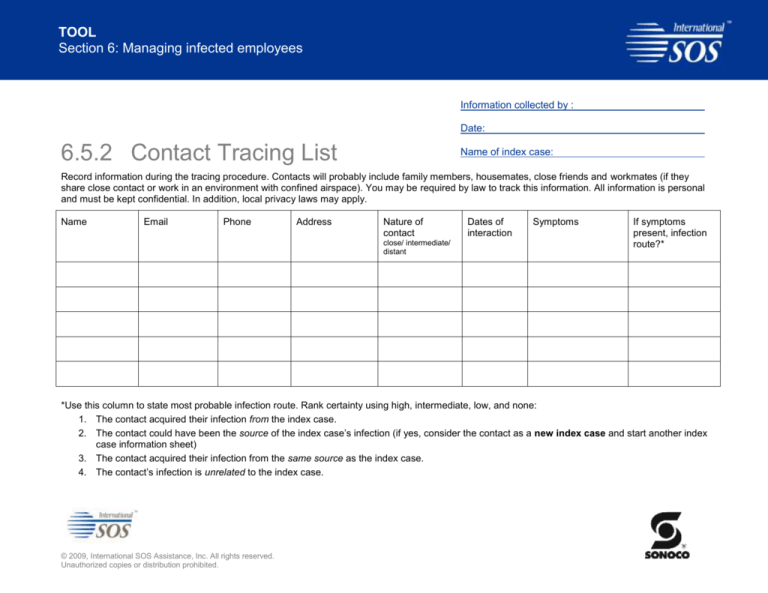 TOOL
Section 6: Managing infected employees
Information collected by :
Date:
6.5.2 Contact Tracing List
Name of index case:
Record information during the tracing procedure. Contacts will probably include family members, housemates, close friends and workmates (if they
share close contact or work in an environment with confined airspace). You may be required by law to track this information. All information is personal
and must be kept confidential. In addition, local privacy laws may apply.
Name
Email
Phone
Address
Nature of
contact
close/ intermediate/
distant
Dates of
interaction
Symptoms
If symptoms
present, infection
route?*
*Use this column to state most probable infection route. Rank certainty using high, intermediate, low, and none:
1. The contact acquired their infection from the index case.
2. The contact could have been the source of the index case's infection (if yes, consider the contact as a new index case and start another index
case information sheet)
3. The contact acquired their infection from the same source as the index case.
4. The contact's infection is unrelated to the index case.
© 2009, International SOS Assistance, Inc. All rights reserved.
Unauthorized copies or distribution prohibited.