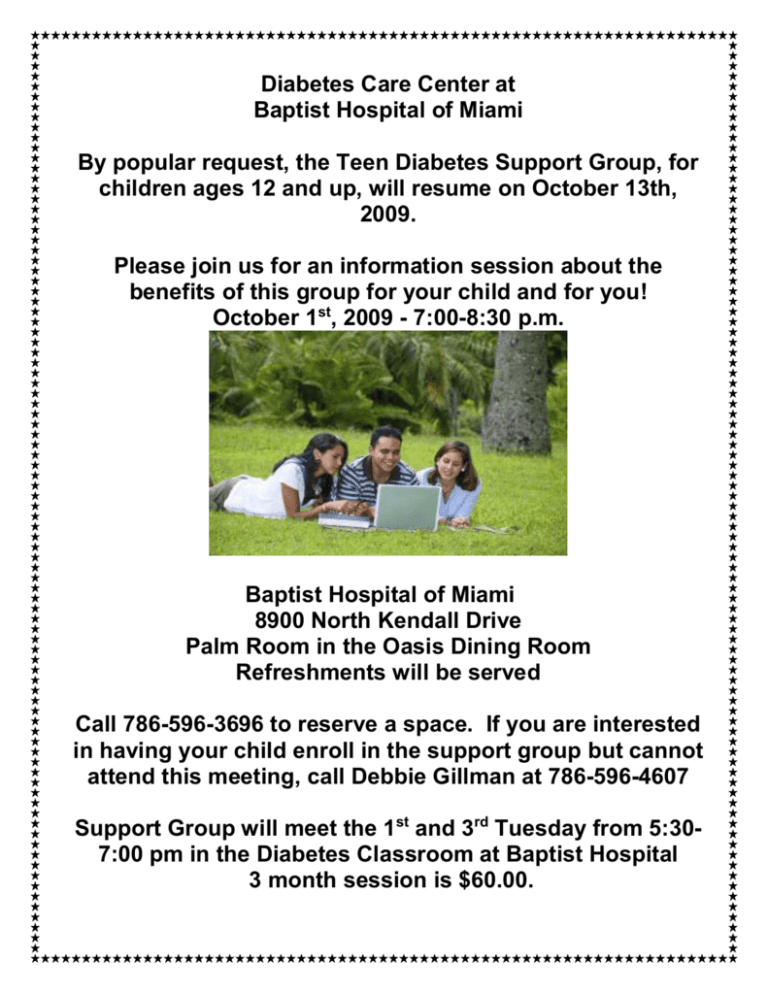 Diabetes Care Center at
Baptist Hospital of Miami
By popular request, the Teen Diabetes Support Group, for
children ages 12 and up, will resume on October 13th,
2009.
Please join us for an information session about the
benefits of this group for your child and for you!
October 1st, 2009 - 7:00-8:30 p.m.
Baptist Hospital of Miami
8900 North Kendall Drive
Palm Room in the Oasis Dining Room
Refreshments will be served
Call 786-596-3696 to reserve a space. If you are interested
in having your child enroll in the support group but cannot
attend this meeting, call Debbie Gillman at 786-596-4607
Support Group will meet the 1st and 3rd Tuesday from 5:307:00 pm in the Diabetes Classroom at Baptist Hospital
3 month session is $60.00.