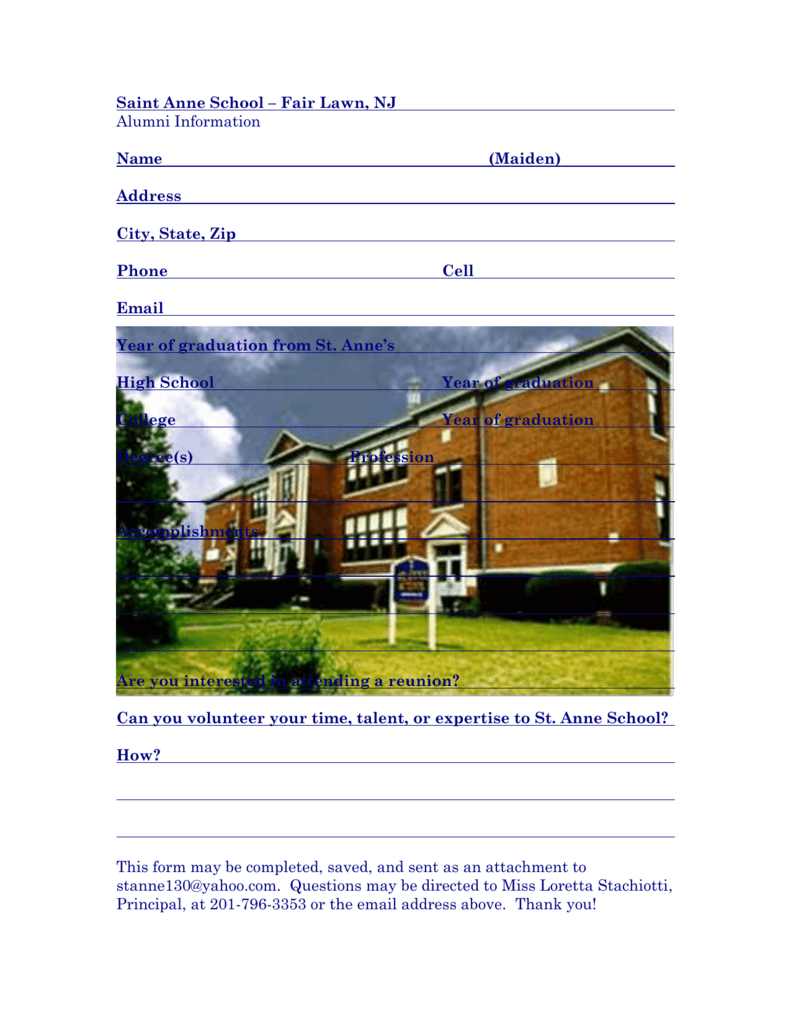 Saint Anne School – Fair Lawn, NJ
Alumni Information
Name
(Maiden)
Address
City, State, Zip
Phone
Cell
Email
Year of graduation from St. Anne's
High School
Year of graduation
College
Year of graduation
Degree(s)
Profession
Accomplishments
Are you interested in attending a reunion?
Can you volunteer your time, talent, or expertise to St. Anne School?
How?
This form may be completed, saved, and sent as an attachment to
[email protected] Questions may be directed to Miss Loretta Stachiotti,
Principal, at 201-796-3353 or the email address above. Thank you!