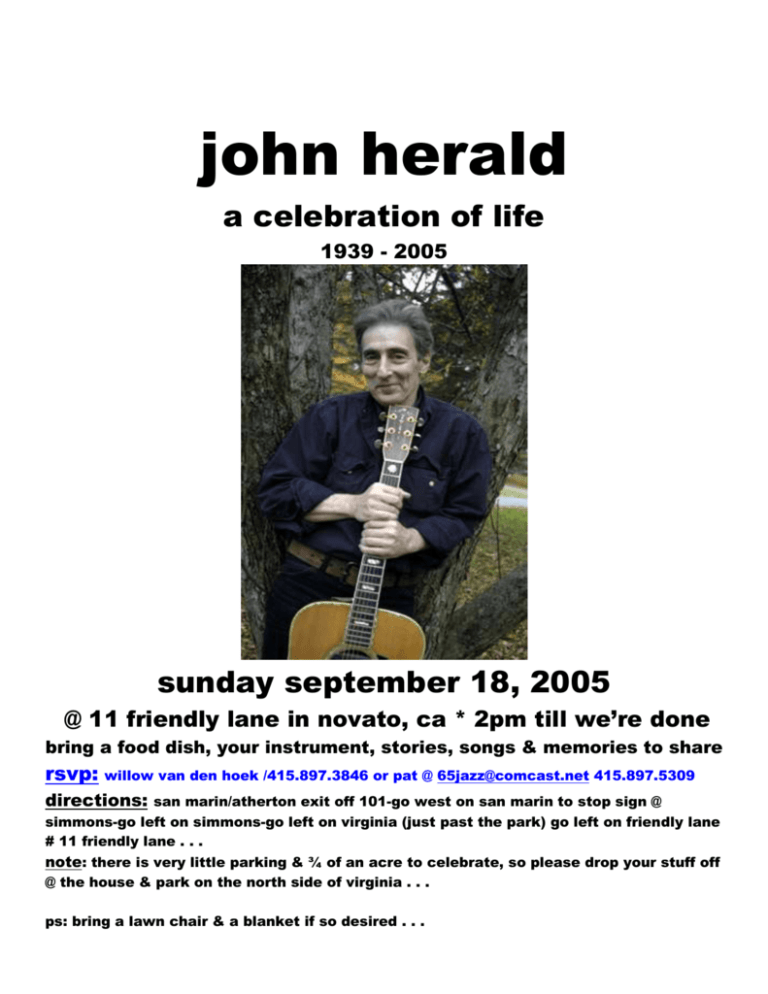 john herald
a celebration of life
1939 - 2005
sunday september 18, 2005
@ 11 friendly lane in novato, ca * 2pm till we're done
bring a food dish, your instrument, stories, songs & memories to share
rsvp: willow van den hoek /415.897.3846 or pat @ 65jazz@comcast.net 415.897.5309
directions:
san marin/atherton exit off 101-go west on san marin to stop sign @
simmons-go left on simmons-go left on virginia (just past the park) go left on friendly lane
# 11 friendly lane . . .
note: there is very little parking & ¾ of an acre to celebrate, so please drop your stuff off
@ the house & park on the north side of virginia . . .
ps: bring a lawn chair & a blanket if so desired . . .