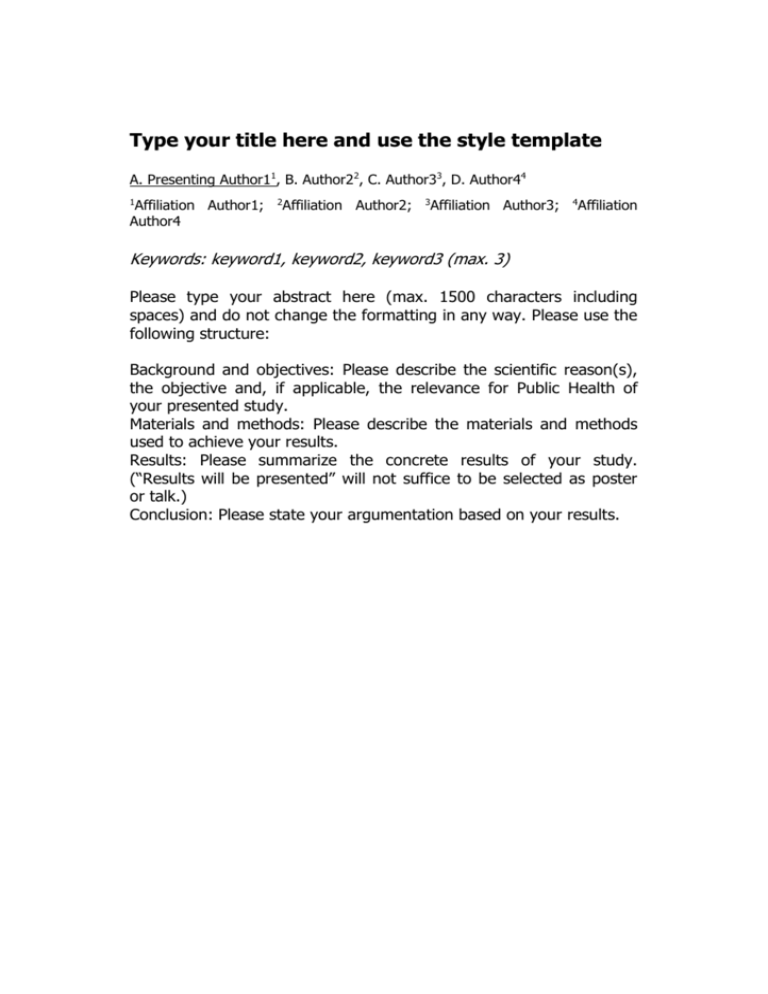 Type your title here and use the style template
A. Presenting Author11, B. Author22, C. Author33, D. Author44
1
Affiliation Author1;
Author4
2
Affiliation Author2;
3
Affiliation Author3;
4
Affiliation
Keywords: keyword1, keyword2, keyword3 (max. 3)
Please type your abstract here (max. 1500 characters including
spaces) and do not change the formatting in any way. Please use the
following structure:
Background and objectives: Please describe the scientific reason(s),
the objective and, if applicable, the relevance for Public Health of
your presented study.
Materials and methods: Please describe the materials and methods
used to achieve your results.
Results: Please summarize the concrete results of your study.
("Results will be presented" will not suffice to be selected as poster
or talk.)
Conclusion: Please state your argumentation based on your results.