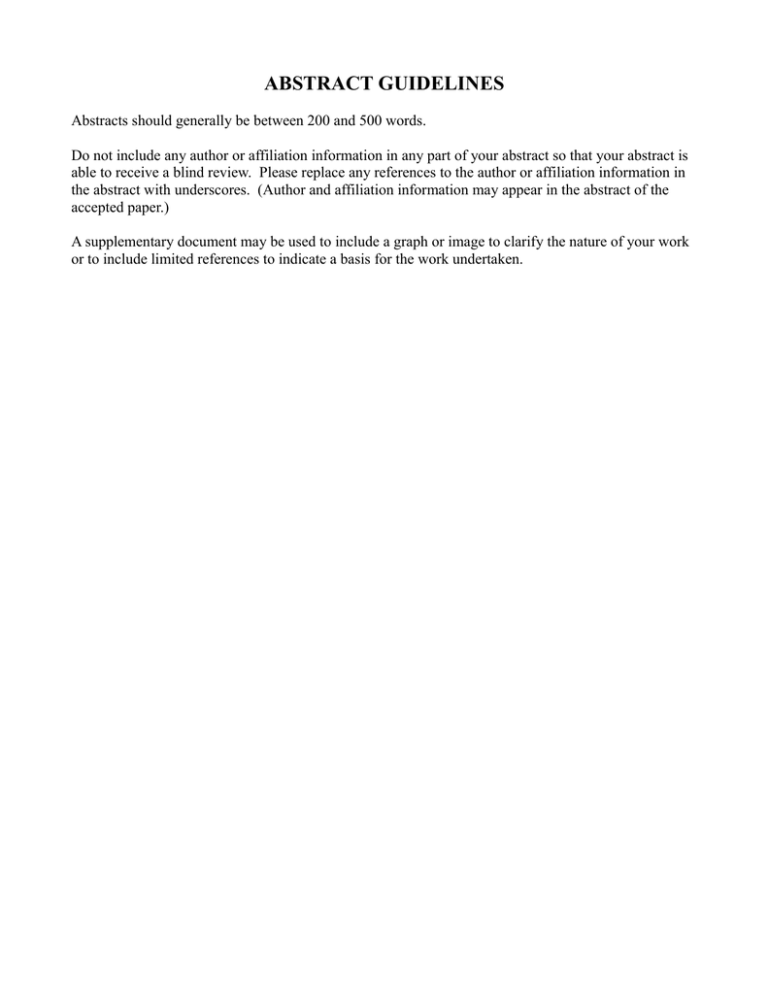 ABSTRACT GUIDELINES
Abstracts should generally be between 200 and 500 words.
Do not include any author or affiliation information in any part of your abstract so that your abstract is
able to receive a blind review. Please replace any references to the author or affiliation information in
the abstract with underscores. (Author and affiliation information may appear in the abstract of the
accepted paper.)
A supplementary document may be used to include a graph or image to clarify the nature of your work
or to include limited references to indicate a basis for the work undertaken.