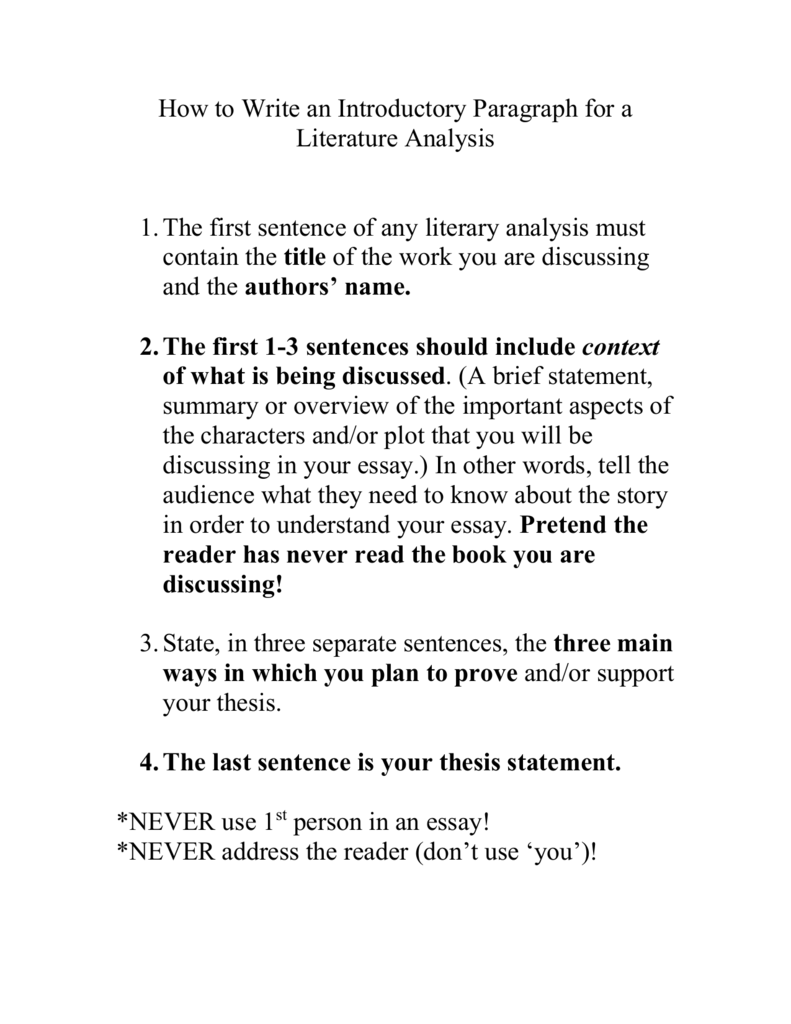 How to Write an Introductory Paragraph for a
Literature Analysis
1. The first sentence of any literary analysis must
contain the title of the work you are discussing
and the authors' name.
2. The first 1-3 sentences should include context
of what is being discussed. (A brief statement,
summary or overview of the important aspects of
the characters and/or plot that you will be
discussing in your essay.) In other words, tell the
audience what they need to know about the story
in order to understand your essay. Pretend the
reader has never read the book you are
discussing!
3. State, in three separate sentences, the three main
ways in which you plan to prove and/or support
your thesis.
4. The last sentence is your thesis statement.
*NEVER use 1st person in an essay!
*NEVER address the reader (don't use 'you')!