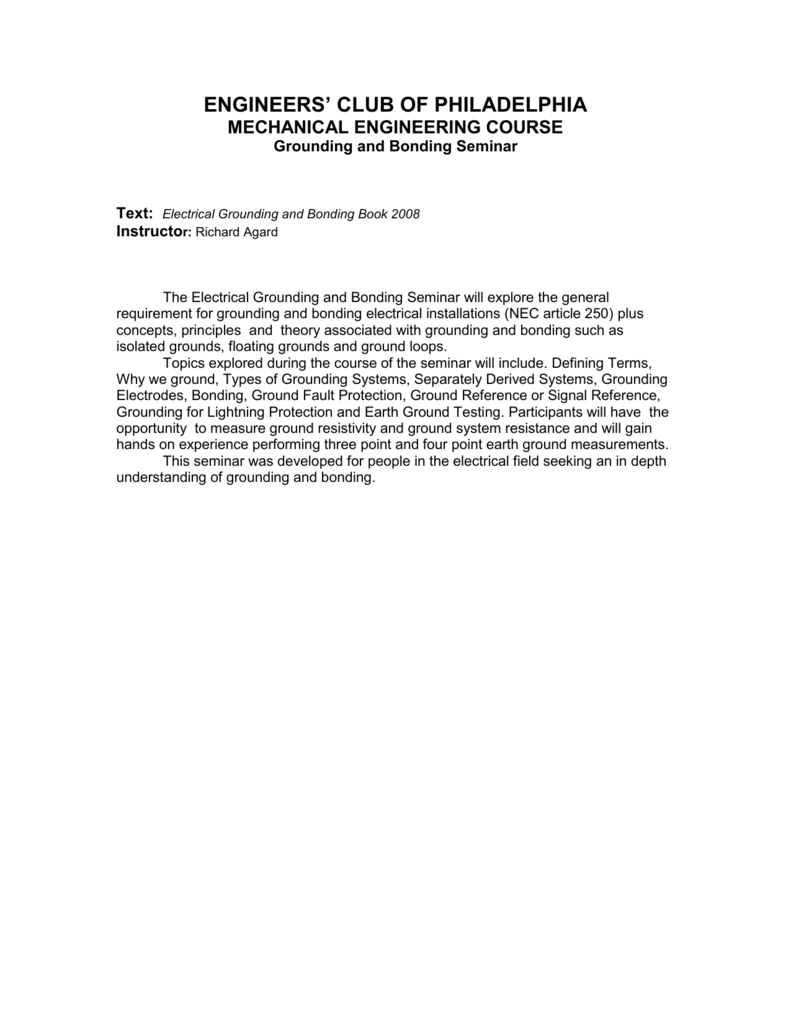 ENGINEERS' CLUB OF PHILADELPHIA
MECHANICAL ENGINEERING COURSE
Grounding and Bonding Seminar
Text: Electrical Grounding and Bonding Book 2008
Instructor: Richard Agard
The Electrical Grounding and Bonding Seminar will explore the general
requirement for grounding and bonding electrical installations (NEC article 250) plus
concepts, principles and theory associated with grounding and bonding such as
isolated grounds, floating grounds and ground loops.
Topics explored during the course of the seminar will include. Defining Terms,
Why we ground, Types of Grounding Systems, Separately Derived Systems, Grounding
Electrodes, Bonding, Ground Fault Protection, Ground Reference or Signal Reference,
Grounding for Lightning Protection and Earth Ground Testing. Participants will have the
opportunity to measure ground resistivity and ground system resistance and will gain
hands on experience performing three point and four point earth ground measurements.
This seminar was developed for people in the electrical field seeking an in depth
understanding of grounding and bonding.