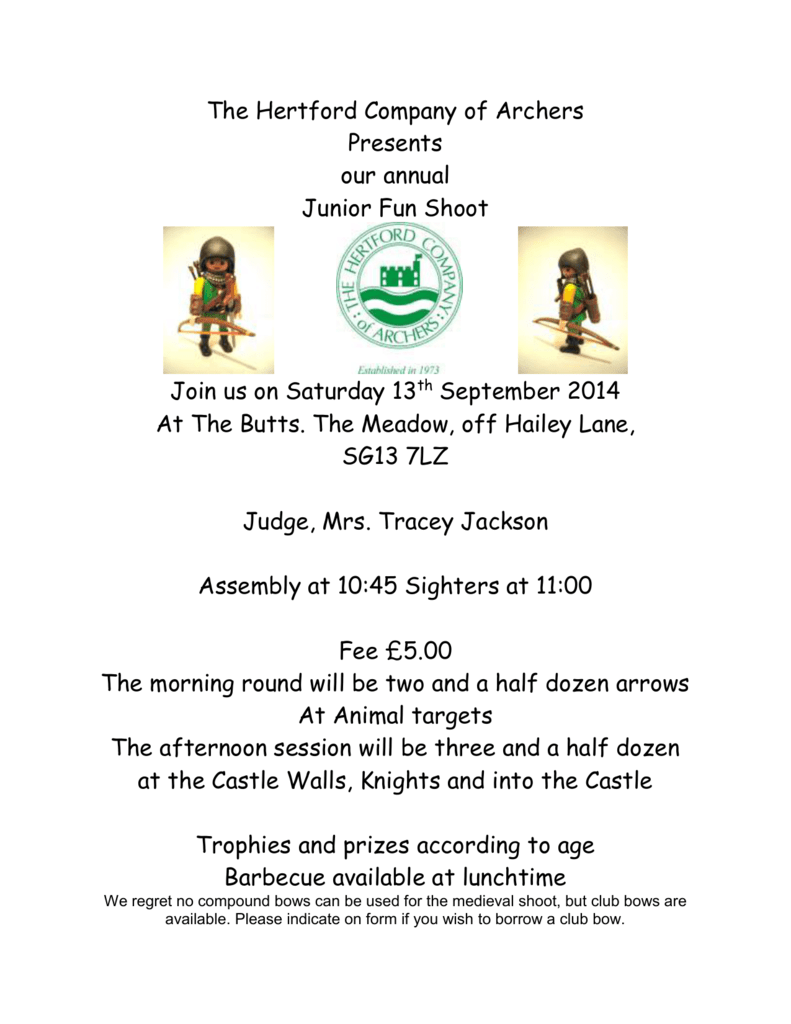 The Hertford Company of Archers
Presents
our annual
Junior Fun Shoot
Join us on Saturday 13th September 2014
At The Butts. The Meadow, off Hailey Lane,
SG13 7LZ
Judge, Mrs. Tracey Jackson
Assembly at 10:45 Sighters at 11:00
Fee £5.00
The morning round will be two and a half dozen arrows
At Animal targets
The afternoon session will be three and a half dozen
at the Castle Walls, Knights and into the Castle
Trophies and prizes according to age
Barbecue available at lunchtime
We regret no compound bows can be used for the medieval shoot, but club bows are
available. Please indicate on form if you wish to borrow a club bow.